Perspective: Integrated Health Systems Help Enhance Value, Access for Patients and Communities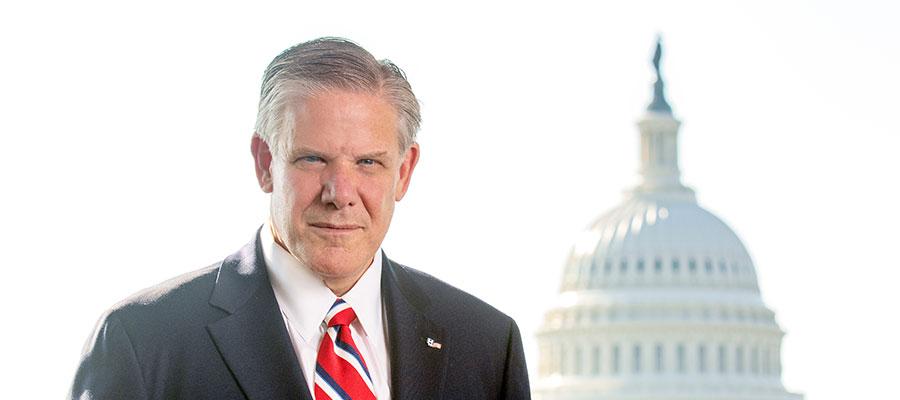 As our country continues to emerge slowly from the COVID-19 pandemic, the value of America's hospitals and health systems – and the 6 million women and men who work there – has never been more apparent.

The bravery, compassion and unwavering dedication of our caregivers have saved countless lives, helping to restore families and preserve entire communities.
One of the many ways hospitals are continuing to meet the mission of advancing health in America is through building integrated systems of care. Integration can mean better care, improved access, greater ability to respond to disasters and lower costs for patients.

At a Senate Judiciary subcommittee hearing this week examining antitrust oversight of hospital mergers, AHA Board Chair Rod Hochman, M.D., noted there is vigorous oversight at both the federal and state level of hospitals' mergers … and antitrust enforcement should take into account the significant benefits to patients and communities that integration can offer.
Studies, including the latest Charles River Associates study, found a 2.5% reduction in operating expenses per adjusted admission at the acquired hospitals, as well as improved quality with no increase in revenues. Unlike other analyses, this study matched statistical results with hospital executive interviews to show that the mergers delivered the results of better care coordination and quality.

Dr. Hochman testified "that integration is a key to strengthening health care in this country and ensuring every community – whether rural, urban or suburban – has access to affordable, evidenced-based care."

He also shared how his health system, Providence, which treated the first confirmed COVID-19 patient in the U.S. last January, and other health systems across the country were able to use their scale and scope to ramp up quickly and deploy enormous amounts of resources to respond to the unprecedented COVID-19 crisis.

These included expanding telehealth services; developing and enhancing testing; transferring patients from one facility to another to deliver more specialized care; redeploying the workforce to meet rapidly changing needs; accessing personal protective equipment to ensure our workers and patients were protected; and more recently, leading vaccination efforts.

Integration also can be an important tool to support access to care in rural communities. During the past decade, 136 rural hospitals have closed. In some cases, integrating with larger systems gives rural facilities access to supplies, capital and technology needed to continue serving their communities. Without this integration, additional rural hospitals likely would have been forced to close their doors.

For rural hospitals, integration is only one option. AHA's Future of Rural Health Care Task Force's recently released report outlines recommendations for long-range solutions for improving rural health and health care in America. Sometimes the benefits of integration can be achieved with partnerships and other collaborative arrangements.

Each and every day, all hospitals and health systems are focused on delivering high-quality care to every patient who walks through their doors. Integration can lead to meaningful benefits for patients and help hospitals best serve the health needs of their communities.