Perspective: We Must Address America's Behavioral Health Crisis Now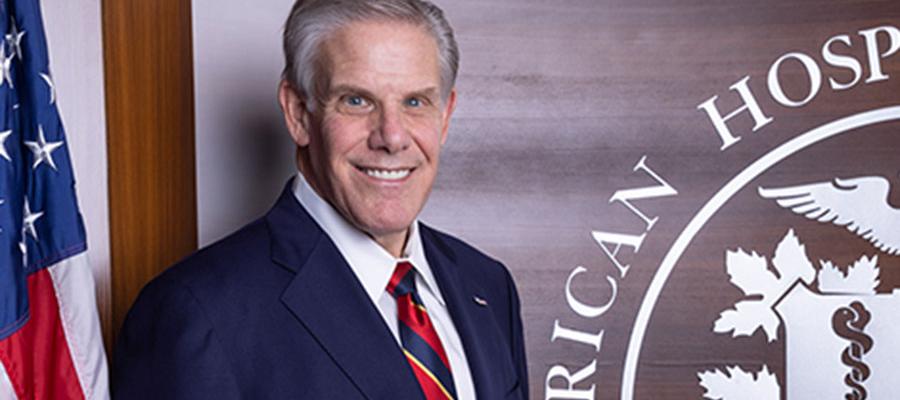 The COVID-19 pandemic has brought many new challenges to America's health care system. It also has exacerbated existing issues that were already in need of attention before the pandemic.

One area that we must address now is the behavioral health crisis affecting our nation.

Behavioral health care has long been underfunded, underappreciated and stigmatized. The pandemic has only intensified the unmet need for services and made it more difficult for individuals with behavioral health conditions to access care.

At the same time, health care providers – who have been on the front lines of the pandemic for more than two years – have reported extremely high rates of stress, anxiety, exhaustion and burnout. Hospitals and health systems have implemented programs to foster well-being for caregivers, supported in part by grants in last year's American Rescue Plan Act to promote mental health among health care professionals and first responders.

But we must do more to tackle these difficult issues.

During the last few weeks, we are heartened that Congress – on a bipartisan basis – has acknowledged the urgent need to address this crisis. The AHA has shared recommendations with congressional leaders voicing support for several initiatives to improve access to comprehensive, affordable and quality behavioral health services, as well as ways we can protect youth mental health.

A key step, we are asking Congress to increase penalties on health insurers for violating federal parity laws, which have made it clear since 2008 that mental health care should be treated the same as physical health care.

A recent report from the Biden Administration found that the federal entities charged with enforcing mental health and substance abuse parity laws have not done a thorough job, and insurers have taken advantage of that, sometimes "cutting corners" in the words of Senate Finance Committee Chair Ron Wyden by—among other tactics—requiring patients to try less expensive drugs first before "stepping up" to the more costly drug actually ordered by the provider.

The American Medical Association and other organizations have also expressed their concern over fair and equitable reimbursement from insurers for behavioral health treatment.

At the same time, we are also asking lawmakers to repeal the Medicaid Institutions for Mental Disease exclusion, which prohibits the use of federal Medicaid funds to cover inpatient treatment for patients aged 21 to 64 in certain freestanding psychiatric facilities; and eliminate Medicare's discriminatory 190-day lifetime limit for inpatient psychiatric admissions.

To address longstanding behavioral health workforce shortages, we are urging Congress to: lift the cap on Medicare-funded residency slots; bolster student loan repayment programs; promote efforts to reduce variability of scope-of-practice laws and support changes that drive integration of care teams; and support efforts to place behavioral health professionals in high priority shortage areas where they are needed most.

We are pleased that the Senate last night passed the bipartisan Dr. Lorna Breen Health Care Provider Protection Act, following House passage in December. Now awaiting the president's signature, the AHA-supported legislation would direct resources to reduce and prevent suicides, burnout and behavioral health disorders among health care workers.

Behavioral health is inseparable from good physical health and well-being. And behavioral health remains a top priority for the AHA as it cuts across each of the pillars in our 2022-2024 Strategic Plan.

We will continue to develop and share resources with the field and the public as we advocate for legislative and regulatory solutions to address the nation's mental health crisis.