Extending Telehealth Flexibility to Safeguard Access to Virtual Care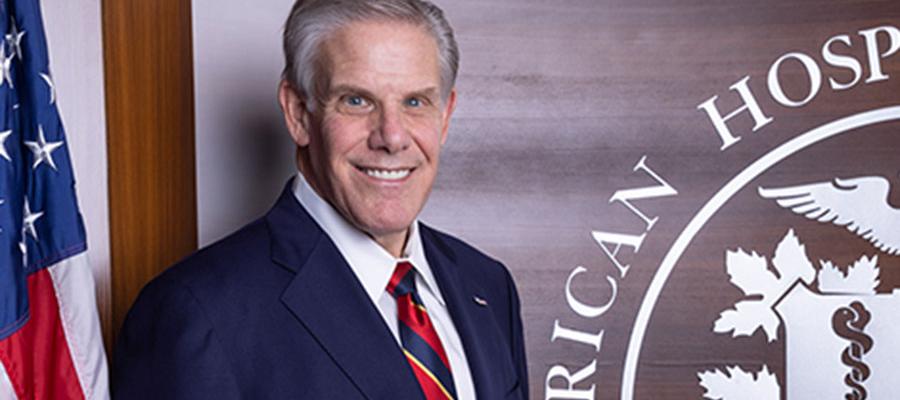 There's no question that health care providers will continue to evaluate the lessons learned from COVID-19 for years to come. One takeaway that few would dispute is that the expanded reach of telehealth has significant implications and potential for expanding access and increased convenience in caring for patients.
Congress' action early in the pandemic to expand the range of settings where patients could receive care, as well as the scope of professionals that provide services, gave hospitals and health systems significant flexibility to provide the best care for their patients and communities.

However, many of these waivers were only in place for the duration of the COVID-19 public health emergency (PHE), and without additional action from Congress, millions of people would lose access to care through these innovative options.

The AHA has made protecting access to telehealth services a top priority. We were pleased that Congress took an important first step by passing the Consolidated Appropriations Act for Fiscal Year 2022, which President Biden signed into law this week that includes provisions to extend and expand telehealth flexibilities for 151 days after the end of the COVID-19 PHE.

Among other benefits, the extension means:
The originating site of care will continue to include any site at which the patient is located, including the patient's home;
Eligible practitioners to furnish telehealth services will include occupational therapists, physical therapists, speech-language pathologists and audiologists;
Federally qualified health centers and rural health clinics can furnish telehealth services;
Delaying the 6-month in-person requirement for mental health services furnished through telehealth until 152 days after the emergency. This includes the in-person requirements for federally qualified health centers and rural health clinics;
Extending coverage and payment for audio-only telehealth services;
Extending the ability to use telehealth services to meet the face-to-face recertification requirement for hospice care; and
Requiring the Medicare Payment Advisory Commission to conduct a study on the expansion of telehealth services and the Department of Health and Human Services Secretary to publicly post data with respect to telemedicine utilization.
While we were are grateful for these actions, making these waivers permanent is essential so we can protect access to vital telehealth services in every community. We also will continue to advocate that critical access hospitals have the flexibility to continue providing telehealth care for patients and communities, especially behavioral health services.

Telehealth Access for America — whose members include the AHA and nearly two dozen other national and regional health care organizations — continues to run public education campaigns highlighting how telehealth access supports better health outcomes, greater health equity, more patient choices and lower costs, and why Congress needs to take action to help preserve access to telehealth services.

Last week, AHA also expressed support for the Hospital Inpatient Services Modernization Act, bipartisan legislation that would extend the acute hospital care at home waiver program two years beyond the end of the COVID-19 PHE for those who want to pursue this approach. For many hospitals and health systems, this program has been and continues to be an impactful way to deliver effective care, leading to high patient satisfaction, and, for some patients, resulting in shorter recovery times.
As we reimagine the future of health care in a post-pandemic world, it's clear that improving the health care consumer experience and providing care to patients where they are will be pivotal.
We've made good progress on extending important telehealth flexibilities, and we'll continue to work with Congress to make these permanent as we work toward advancing health in America.