Supporting Today's Workforce as We Develop Solutions for the Future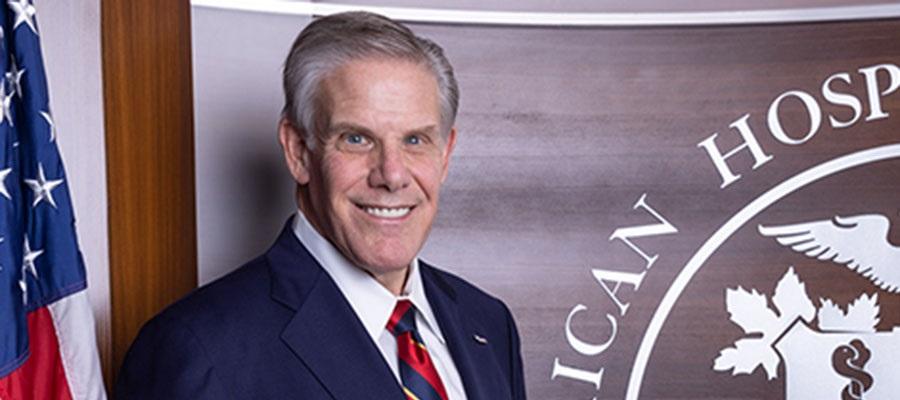 The Senate Health, Education, Labor & Pensions Committee last week held a hearing aptly titled "Examining Health Care Workforce Shortages: Where Do We Go from Here?"
Clearly, all of our efforts to inform policymakers and the public about the urgent need to address the workforce challenges have resonated on Capitol Hill, as the tone and focus of this hearing demonstrated. And we welcomed the opportunity to not only work with the committee to inform the hearing, making sure the right questions were asked and most important issues were examined, but also to offer our views on how the government should respond.
As we said in our written statement, "long-building structural changes within the health care workforce, combined with the profound toll of the COVID-19 pandemic, have left hospitals and health systems facing a national staffing emergency."
Our statement shared more than a dozen policy recommendations to help expand, revitalize and diversify the health care workforce.
These include:
Addressing physician shortages, including shortages of behavioral health providers, by increasing the number of residency slots eligible for Medicare funding.
Addressing nursing shortages by reauthorizing nursing workforce development programs to support recruitment, retention and advanced education for nurses and other allied health professionals and investing in nursing schools, nurse faculty salaries and hospital training time.
Enhancing workplace safety for all team members, including by enacting federal protections for health care workers against violence and intimidation, and providing hospital grant funding for violence prevention training programs, coordination with state and local law enforcement, and physical plant improvements.
Adopting policies to substantially expand loan repayment and other incentive-based programs to retain existing talent and attract new talent.
Reducing administrative burdens, especially those imposed by commercial health insurance companies, which take clinicians away from the bedside and contribute to burnout, such as excessive and unnecessary use of prior authorization.
We need action now. An aging health care workforce, combined with a surge in retirements and the stress associated with responding to the pandemic over a multi-year period, has depleted our caregivers. There are simply not enough medical, nursing and allied health students coming up through the training ranks to take their places. This was true even prior to the pandemic, but COVID-19 has certainly exacerbated the situation.
Adding to the challenges: workforce costs, which account for more than half of hospitals' expenses, have skyrocketed the last few years. Contract labor in particular as a share of total labor expenses rose 178.6% from 2019 to 2022 as health care staffing agencies profited from the pandemic by drastically increasing the hourly rates they charged to hospitals. AHA has urged the Federal Trade Commission and Administration to investigate these exorbitant price increases, which ballooned the bottom lines of staffing agencies and were not fully passed onto workers, for anticompetitive behavior.
At the same time, hospitals and health systems are responding with new approaches and renewed determination to "care for the caregivers" and support them in all facets of their work. In addition, we see hospitals and health systems across the country working to expand training options, recruit internationally, launch nurse education and upskilling programs, reimagine care delivery models, invest in advancing leadership and technology skills development, partner with others for long-term solutions and analytics, and provide nontraditional support for health care workers, such as subsidized housing opportunities.
Meanwhile, AHA continues to provide support and guidance by sharing resources, which are available on our workforce webpage, that address well-being, mental health and safety in the workplace; tools to strengthen the workforce; and ideas for team building, including recruitment and retention strategies. Significant efforts to modernize care models are needed and in process. These models are intended to leverage new technologies, predictive analytics, advanced care coordination and new health worker categories while addressing licensure requirements.
A strong and healthy workforce is the backbone of American health care. We hope that last week's hearing will generate fresh momentum in Congress for action, and we are encouraged by bipartisan support from Senate HELP leaders Bernie Sanders, I-Vt., and Bill Cassidy, R-La., both of whom have expressed interest in introducing legislation to address the health care workforce shortage.
The AHA will continue to work with Congress and all stakeholders to support and expand the health care workforce so that hospitals and health systems can provide the level of care that our nation needs today as well as in the future.