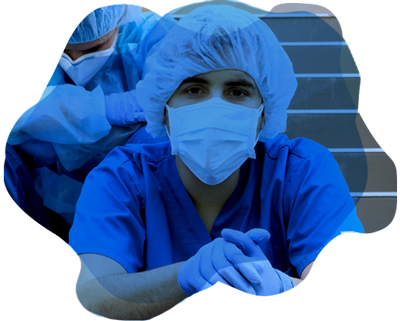 Mercy is one of the largest health systems in the U.S. with locations in Arkansas, Kansas, Missouri and Oklahoma. Through their work with the AHA Suicide Prevention in the Health Care Workforce Collaborative they chose to focus on improving access to behavioral health resources for their employees across the system.
Mercy put together a team for the collaborative that included behavioral health and EAP professionals from their system. As a team, they chose to focus on improving access to behavioral health services. They were faced with an initial barrier in that they had very limited staff availability to champion the project. Because of this, the team at Mercy decided to narrow the scope of this project to build a foundation for future projects to come. They also felt it was important to make sure their workforce knew how to access available resources before implementing major changes.
Mercy had many well-being services available prior to their involvement in the collaborative -- the problem was that their workforce often did not know where or how to access them. Mercy brought together members from all of their behavioral health groups including managed behavioral health care, Zero Suicide, and their 24/7 behavioral health access center to create a guide to accessing each level of care. This guide is now used to communicate with co-workers and leaders throughout the system the abundance of resources available as well as how to access each resource.
In the coming months, Mercy wants to officially roll out their enhanced communication tools to the entire system. They will then work on reducing stigma by increasing communication around behavioral health. Another way they hope to combat stigma as well as improve access is by piloting a physician peer support program throughout the health system. By focusing on small, progressive steps, Mercy hopes to make many changes and improvements to their behavioral health services and EAP and subsequently positively impact employee well-being.