The Partnership for Public Health
Moving meaningfully towards healthy communities means that health care providers, public health agencies, and community-based organizations need to effectively coordinate their efforts together. Yet how can these efforts go beyond basic assessment to active collaboration? What are those key ingredients to begin successful cross-sector community health efforts?
As part of the Partnership for Public Health project, a joint effort between the Center for State, Tribal, Local, and Territorial Support (CSTLTS) within the Centers for Disease Control and Prevention (CDC), American Hospital Association (AHA), and the National Association of County and City Health Officials (NACCHO), the project team met with engaged health care leaders the country to develop a suite of tools and resources that showcase leading strategies for active collaboration across the field.
What We Learned
Successful consortia develop a common understanding and a shared vision.
Over the course of the project, our team met with two existing consortia to uncover leading practices: Hospitals for a Healthier Community, in King County, Washington, and Health Improvement Project (HIP) Cuyahoga, in Northeast Ohio. The team also met with rural hospital leaders at AHA's 2019 Rural Health Care Leadership Conference and the Association for Community Health (ACHI) 2019 National Conference. Listening sessions with these groups uncovered successful approaches for cross-sector partnerships often began with a clear understanding of goals and target populations to work towards a shared vision.
Structures and processes matter.
We also found that having defined roles and responsibilities of each partner make a difference in collaborative partnerships. This helps address potential power imbalances with decision-making processes, and helps each player in the partnership focus on their strengths to best contribute to the effort.
Resources
Webinar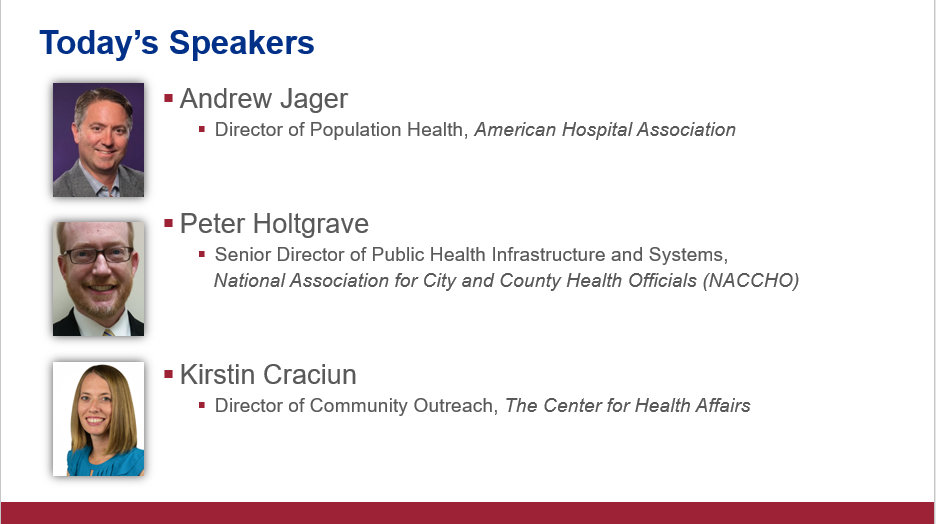 Featuring speakers from the AHA, NACCHO, and Health Improvement Project (HIP) Cuyahoga, this webinar explores key insights, tips, advice, and leading practices from program participants on coming together as a cross-sector collaborative from both the hospital and public health perspectives.
Case Study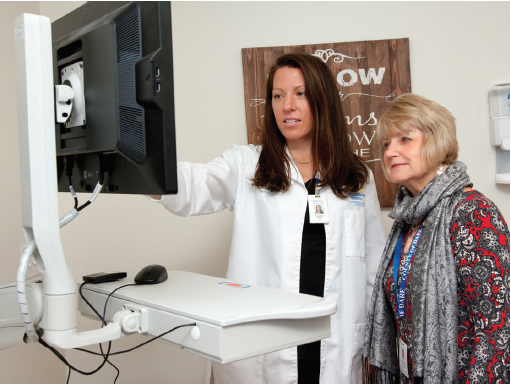 This Case study highlights the efforts of North Carolina's Outer Banks Hospital, a critical access hospital on North Carolina's Outer Banks, as it works with local government and the community to ensure positive health outcomes for all area residents.
Podcast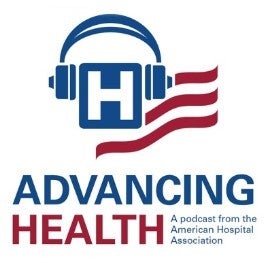 Nancy Myers, AHA vice president of leadership and system innovation, along with Peter Holtgrave, NACCHO senior director of public health infrastructure and systems, lead a discussion with health care leaders who have shepherded collaboratives with public health departments, hospitals and health systems, and others.
In Part 1, Nancy and Peter talk about moving from assessment to action with Kirsten Craciun, Director of Community Outreach at the Center for Health Affairs in northeast Ohio, and Chelene Whitaker – Senior VP Government Affairs at the Washington State Hospital Association.
Podcast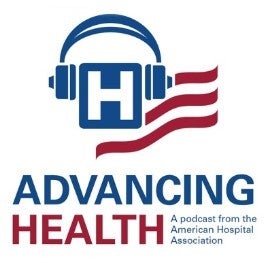 Report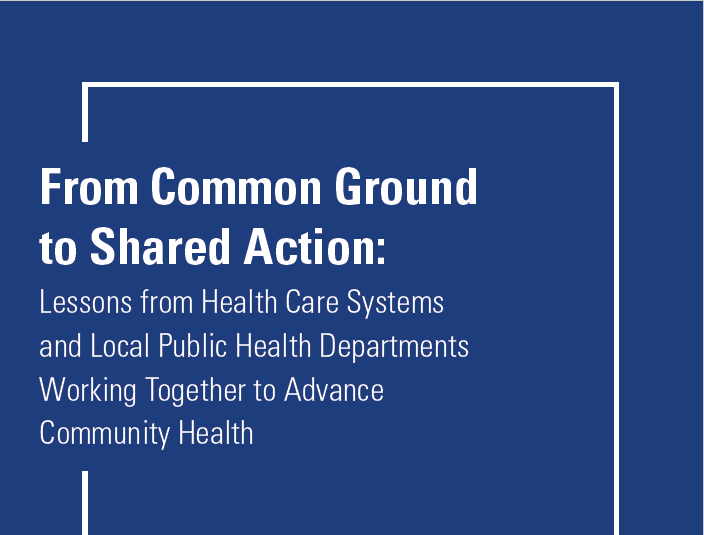 The Partnership for Public Health's final report, titled From Common Ground to Shared Action: Lessons from Health Care Systems and Local Public Health Departments Working Together to Advance Community Health, offers comprehensive learnings from the field about how this important work can be done.