Chairman's File: Realizing the promise of telehealth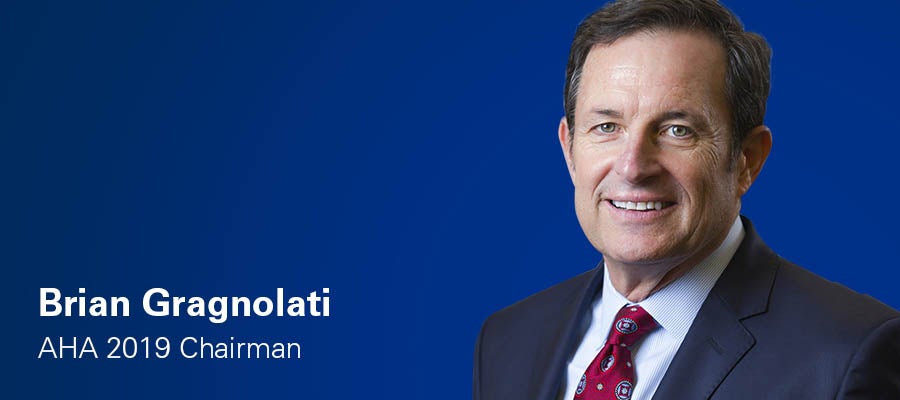 More than three-quarters of U.S. hospitals offer patients the ability to connect with caregivers at a distance, ensuring that care is delivered at the right time.
Telehealth extends the reach of patient care worldwide. But its chief tools – videoconferencing, remote monitoring, electronic consults and wireless communications – cannot be used to full advantage due to regulatory, technical and payment obstacles. In short, telehealth technology is outpacing the rules that govern it.
Thankfully, Congress is now looking at this important issue. Recently, the AHA was invited to share our recommendations for comprehensive new legislation with the Congressional Telehealth Caucus.
To realize telehealth's full potential, we'd like to see:
Expanded Medicare coverage for telehealth services.
Resolution to legal and regulatory bumps, such as inconsistent state laws affecting online prescriptions.
Increased federal research on telehealth's cost-benefits.
Added flexibility in new payment models.
This session, Congress plans to introduce legislation to address these issues and more, including expanded broadband access for telehealth and remote patient monitoring, particularly in rural and underserved areas of the country.
These matters need attention now. Medicare, for example, lags behind other payers by limiting coverage and payment for many telehealth services. And states differ on requiring insurers to cover telehealth as they would in-person services. We believe in payment parity, whether care is provided bedside or around the world.
The AHA's Center for Health Innovation recently released a suite of telehealth resources, including a report examining the flexibility of delivery platforms and their place in integrated care; telehealth's critical role in health care transformation; the current state of telehealth and opportunities for growth; and how telehealth can empower providers to expand access, improve outcomes and reduce costs.
There is much to be done, but I am optimistic that key stakeholders agree on the need to improve the regulatory framework around telehealth. It's the right (and smart) thing to do to build the future of health care our nation deserves.