Chairman's File: Recognizing leaders in our field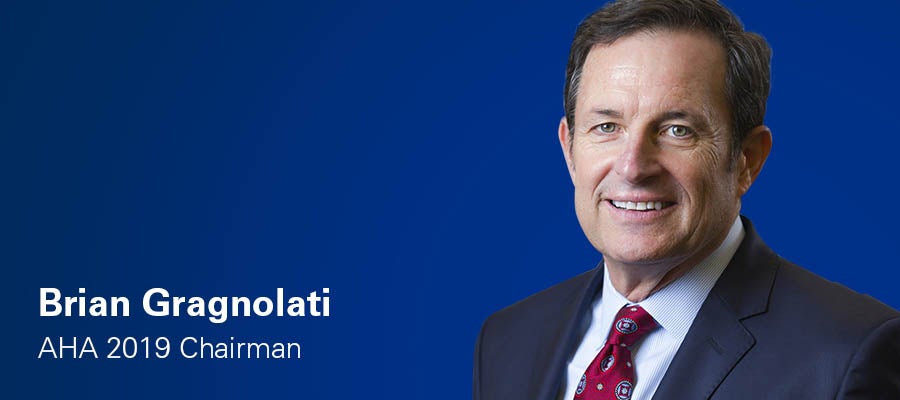 Often quietly and out of the public eye, the vital work of advancing health in America happens on many fronts. Every day, our field is making progress in eliminating health disparities, expanding access to care, and improving the health of our communities.
The AHA is proud to bring this great work into the spotlight, so it can inform and inspire patients and caregivers everywhere. At last month's AHA Leadership Summit, we recognized innovative hospitals, health systems and related organizations with the following awards:
Carolyn Boone Lewis Equity of Care Award — recognizing organizations for reducing health care inequities and advancing diversity and inclusion.

Quest for Quality Prize — honoring health care leadership and innovation in improving quality and advancing health in communities.
Dick Davidson NOVA Awards — celebrating hospital-led collaborative efforts that improve community health.
Circle of Life Award — honoring programs that expand the reach of palliative and end-of-life care.
AHA Innovation Challenge — recognizing creative solutions for addressing social determinants of health using technology.

The Leadership Summit also provided the opportunity for these award-winning leaders to share their successful strategies and best practices. We'll be disseminating those learnings to you over the next few months.
Don't miss out on your chance to apply for next year's awards. Applications for the Circle of Life Award and Quest for Quality Prize are open through Aug. 16 and Sept. 30, respectively. For more details, visit the AHA Awards webpage.