Chair File: Leadership Dialogue — The Dynamic Work of Hospital and Health System Boards with Greg Bentz, Board Chair of Saint Luke's Health System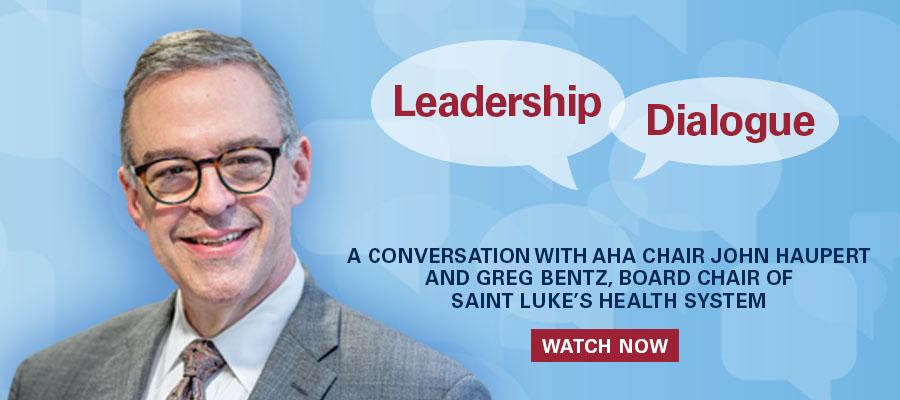 On today's episode, I talk with Greg Bentz, board chair of Saint Luke's Health System, based in Kansas City, Mo., and chair of the AHA Committee on Governance. We discuss the important role and dynamic work of boards of trustees as hospitals and health systems navigate tremendous challenges after the pandemic.
Saint Luke's has focused on and invested in "our people and technology" the past few years to "maintain the quality of our care and improve and reshape the efficiency" of care delivery, Greg explains. "[The board] listened carefully to what our team has been living through these past few years and tried to provide support for them, both technologically and with programs that would provide them with mental and physical support," he says. The health system also has expanded digital care as part of its investment in technology, which has been well received by patients.
Greg discusses the "intentionality" it takes for hospitals and health systems to develop a diverse board, which has become a higher priority. He also explains how the Saint Luke's Health System board and the subsidiary boards in the system work together to ensure all community voices are heard.
Board members are "great messengers" in telling the hospital story, to share the financial, health care and social contributions that hospitals and health systems provide to communities, Greg emphasizes.
I hope you find these conversations interesting and insightful. Look for them once a month as part of the Chair File.
Watch the episode.
---