Perspective: Advancing Health through Collaboration and Sharing Knowledge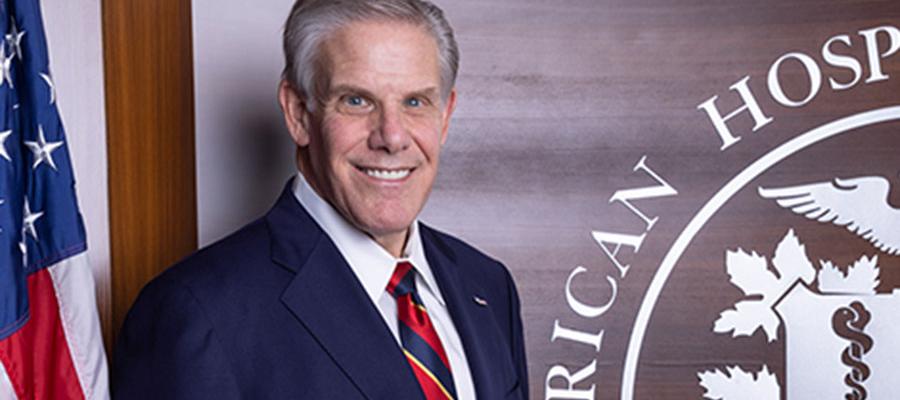 Collaborating on key issues affecting hospitals and the health care system. Creating solutions to some of the biggest health care challenges impacting our country. Connecting with colleagues from across the country to share knowledge, ideas and support as we work to advance health in America.
Like many things, COVID-19 throughout the last two years has caused us to limit some of these critical in-person connection points. While we have all become Zoom experts and found new ways to collaborate, we're excited that this year we're on track to host a number of our key meetings in person.
These conferences are valuable opportunities to come together and learn from many of the leading thinkers and doers in the health care field. Through keynote addresses, workshops and a wide-ranging array of topical panels, attendees come away with an enhanced understanding of how their peers are framing and addressing the major issues facing our field.
Our professional gatherings are about keeping up with what's going on across the health care landscape, but just as important, they are also about inclusion. The ability to bring people together, to converse and lift each other up, helps build that sense of community where everyone feels like they have something to contribute. It helps us all do our jobs that much better.
The Rural Health Care Leadership Conference — Feb. 6-9 in Phoenix — is just a few weeks away. Registration has hit more than 1,000 — a record! It's a sign of the pent-up desire to learn, to reconnect with friends and colleagues, to network and to leave better equipped to serve those who depend on our care.
This week, we also opened registration for the AHA Annual Membership Meeting, which will take place April 24-26 in Washington, D.C. You'll hear from key members of Congress and the Administration and be a part of discussions that focus on the top regulatory and legislative issues affecting our field. It's also an opportunity to deliver a powerful, united message to our lawmakers as we continue our efforts to advance health for our patients and communities.
We also will have our Advancing Care Conference March 7-9 in Chicago; our Accelerating Health Equity Conference May 10-12 in Cleveland; and our Leadership Summit July 17-19 in San Diego.
Please know that the safety and well-being of our members and conference attendees is our top priority. We will require proof of COVID-19 vaccination from participants attending in-person meetings and closely follow the guidance from the local jurisdictions as well as the Centers for Disease Control and Prevention.
The past two years have revealed the tremendous skill, innovation and dedication of people working in health care. It's been hard, but the task is made a little easier when we can network with our peers and tackle today's toughest issues, together.
So this year, it's a special pleasure to say: We look forward to seeing you there!