May is Mental Health Awareness Month
May is a time to raise awareness of those living with mental or behavioral health issues and to help reduce the stigma so many experience.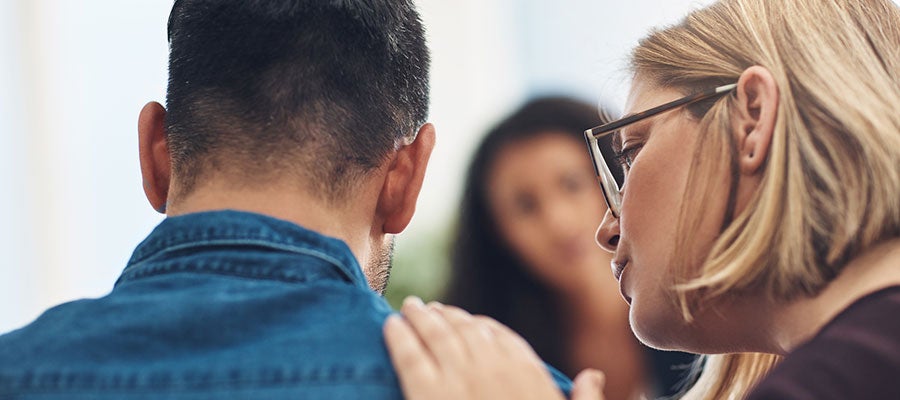 Hospitals and health systems play an important role in providing behavioral health care and helping patients find resources available in their community. Hospitals create unique partnerships to address behavioral health issues in non-traditional ways. Many of our members are leading innovations in the way behavioral health disorders are identified and treated—through the integration of physical and behavioral health services, changes in their emergency departments and inpatient and outpatient settings, and via community partnerships. These strategies improve the overall value of health care and can lead to improvements in patient outcomes, quality of care and total costs.
The AHA has a long-standing commitment to support these efforts and advocate on issues related to behavioral health. AHA supports the integration of behavioral and physical health and helps hospitals play a key role in establishing partnerships to ensure access to a full continuum of behavioral health care.
Resources
AONL has developed a compendium of leadership resources to support clinicians in caring for themselves and their teams, including brief exercises for practical tips and effective strategies for coping, staying centered, building resilience and leading with integrity amidst challenging circumstances.
---
This resource focuses on three areas – mental health, food and housing – and features case examples from across the country. It also provides a list of national well-being programs and resources developed for health care workers.
Articles
May is Mental Health Awareness Month—an opportunity for us all to reflect on the effects COVID-19 has had on our mental health and well-being. The AHA is making this issue a priority and supporting the field on a number of fronts.
---
Brent Forester, M.D., chief of the Center of Excellence in Geriatric Psychiatry at McLean Hospital in Massachusetts, discusses how and why we should pay special attention to older Americans who may be suffering from COVID-19, separated from loved ones or lost important routines.
Podcasts & Webinars
The National Taskforce for Humanity in Healthcare (NTH) proposes a new model that goes beyond burnout prevention and promotes resiliency and the restoration of humanity in healthcare. During this webinar participants will hear how to move beyond the prevention of burnout, and instead systemically cultivate human thriving and connection in ways that promote resilience, well-being, and joy for all health care team members. Speakers will share lessons learned from deploying the NTH Solutions for Thriving Blueprint.
---
This webinar will provide understanding, resources and strategies on the basics of trauma, recognizing signs and symptoms of common mental health concerns, and how to access appropriate support. Mental health cannot be an afterthought in coping with a pandemic and this webinar will introduce you to basic skills needed to support health care employee wellbeing in this new environment and beyond.
---
The American Hospital Association has a longstanding commitment to improving access to high quality, affordable treatment services for psychiatric and substance use disorders; commonly referred to has behavioral health disorders. This podcast series will explore one health system's collaborative work with local and state agencies to collectively improve access to behavioral health care as well as employ preventive steps to reduce the overall need for services.
---
This May 7 webinar on supporting clinician well-being during COVID-19, was hosted in partnership with the National Academy of Medicine's Action Collaborative on Clinician Well-Being and Resilience, Accreditation Council for Graduate Medical Education, American Medical Association and the Association of American Medical Colleges.
---
Summit Healthcare, a nonprofit medical center in rural Navajo County in Arizona, launched a video series on the hospital's YouTube channel about managing stress during these unprecedented and unnerving times. Read more about the resource that uses a Navajo story to make the resource highly relevant to its audience.
2019 Mental Health Month Resources