Blog: Health care workers, it's time to care for yourselves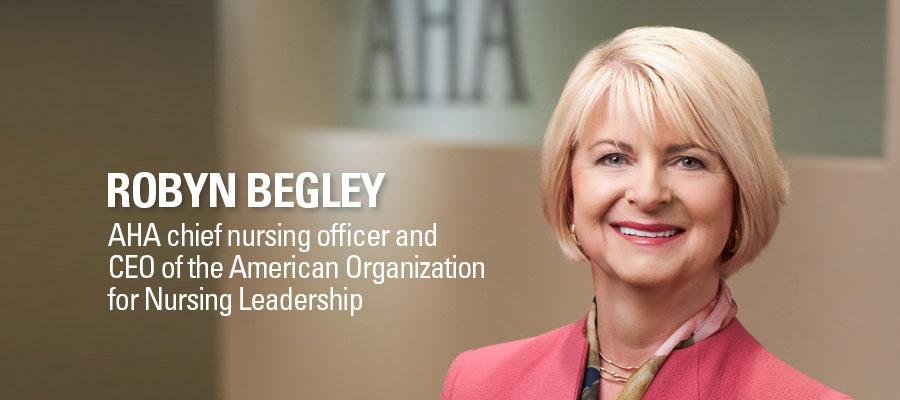 This year has been unlike any other in our lifetimes. As health care providers, we are always ready to run toward the challenge, to become a place of refuge and heal our communities. None of this is new, but this year has stretched our ability to do this and ensure our own resiliency.
Many hospitals and health systems preempted the toll this year could take on their workforce and proactively prepared mental health resources, as seen in many of these Stories from the Front Lines. In addition, the AHA continues to provide resources on protecting and supporting health care workers during the pandemic. But, as you know, the current COVID-19 wave mixed with flu season means we're in for another long several months. Especially now, as we head into the holiday season and a rapidly escalating national COVID-19 wave, we still have a long road ahead.
Those diagnosed with depression or seasonal affective disorder often see their symptoms increase during the winter months. When combined with COVID-19's secondary effects … the numerous reports of greater numbers of deaths of despair, the isolation from family and usual supports, and the demands of working long hours during a pandemic ... it's no wonder self-care has become more than a generational buzzword. Thankfully, hospitals and health systems continue to expand and enhance the mental health resources available for all health care workers. From onsite counselors, to screening apps, to 24/7 employee crisis hotlines, resources are being wrapped around our teams.
Even the darkest times can also serve as times of gratitude, and this year, in spite of COVID-19, our hope, and our request for the health care workers, is that you know of our deep appreciation for your work and remember to show yourself compassion this holiday season. As leaders, we work to support our teams, but we must also remember to build in time for our own well-being and rejuvenation. Please care for yourself so you are able to continue caring for your patients, team and community. While this holiday season will likely not look like previous years, the joys of connection and gratitude continue. If you find yourself stuck, check out these resources or consider these webinars and tools from the Duke Center for Healthcare Safety and Quality, which delve into the value of gratitude and how it can support thriving. Don't be afraid to ask for help; tell a family member, a friend, your primary care provider, or call SAMHSA's National Helpline, 1-800-662-HELP (4357).
The health care workforce has spent this year in the trenches of a war that doesn't seem to end, and we thank you for your ongoing dedication. I leave you with these wise words from Coca-Cola's former CEO Brian Dyson: "Imagine life as a game in which you are juggling some five balls in the air. You name them work, family, health, friends and spirit. And you're keeping all of these in the air. You will soon understand that work is a rubber ball. If you drop it, it will bounce back. But the other four balls – family, health, friends and spirit – are made of glass. If you drop one of these, they will be irrevocably scuffed, marked, nicked, damaged or even shattered. They will never be the same. You must understand that and strive for balance in your life."
Robyn Begley is an AHA senior vice president and its chief nursing officer, and CEO of the American Organization for Nursing Leadership.