Chair File: A New Chapter in the History of Vaccines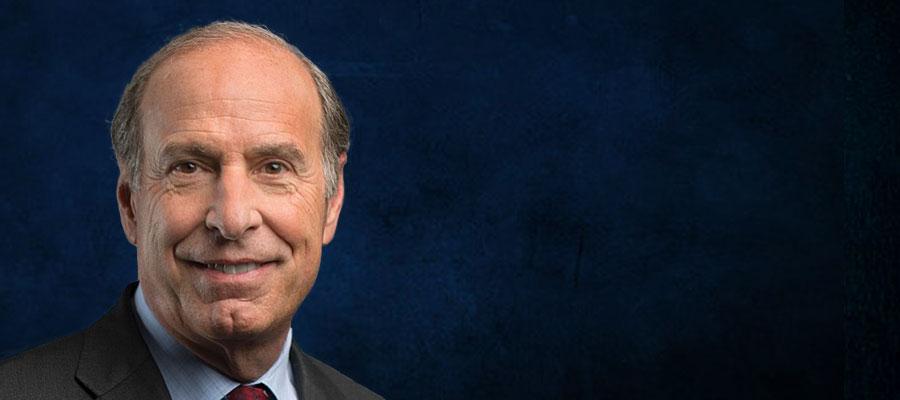 As we get ready to mark World Immunization Week (April 24-30), it's an appropriate time to celebrate the incredible gift of vaccines. The World Health Organization, the Centers for Disease Control and Prevention and other public health partners across the globe observe this week each year to recognize how vaccines have transformed the world.
Vaccination against preventable diseases, in the CDC's words, is "one of the most effective of public health missions," saving millions of lives every year. Through the centuries, vaccines have protected children and adults against influenza, measles, smallpox, polio and many other dangerous or deadly diseases.
Today, vaccination can help end the COVID-19 global pandemic. Recognition is well deserved for the unprecedented efforts of our scientists, researchers and others who developed the COVID-19 vaccines in record time.
And while it's been encouraging to see COVID-19 vaccine supply and distribution increase in recent months, as health care leaders, we must continue to promote confidence in these vaccines.
The AHA has developed and shared ready-to-use resources for communities and team members on COVID-19 vaccines, available in multiple languages, so people can find accurate information for their questions. Many of these materials can be customized by adding your organization's logo. Additionally, AHA is highlighting successful strategies and innovative partnerships, which map out how to encourage vaccine readiness in culturally appropriate ways, particularly for communities of color.
I'm impressed with the new AHA #MyWhy campaign, featuring a variety of caregivers sharing why they got a COVID-19 vaccination. The launch video includes doctors and other health care professionals, whose example and advice matter to the public.
Right now, much of our focus is rightly on promoting confidence in the COVID-19 vaccines. But it's important that we continue to foster and encourage confidence in all vaccines to ensure children and people of all ages don't become seriously ill or die from a preventable disease. This is especially vital for groups who have good reason to mistrust government programs or who are uncertain about the value of vaccines.
I encourage you to share this information with your care teams and communities. Answering questions, sharing personal reasons for getting the COVID-19 vaccine and respecting concerns of those not yet ready are all powerful ways we can help end the pandemic. Working together, we can create another vaccination success story.
Rod Hochman, M.D.
AHA Chair