Chair File: Preparing Health Care Leaders for the Challenges of Today and the Future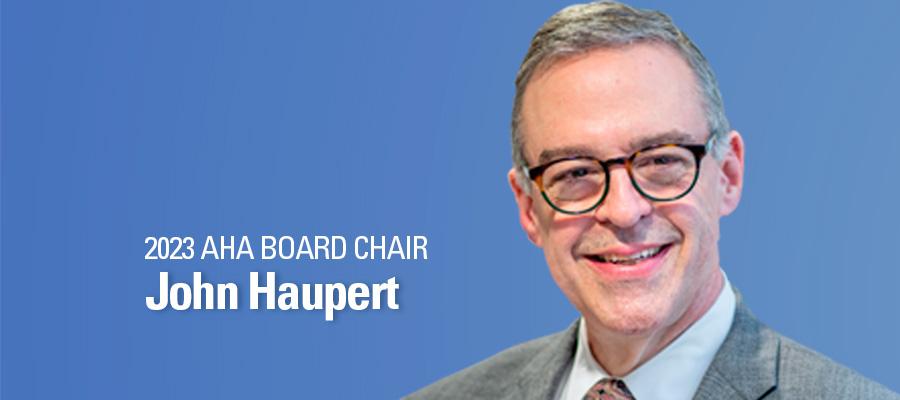 Mentors have played an important role in my career. They've shared honest feedback with me, helped me build knowledge and skills, and guided my development as a servant-leader. For people working in health care and other fields, finding a good mentor to connect with is incredibly valuable.
The AHA Next Generation Leaders Fellowship focuses on developing and empowering leaders to bring about real and lasting change at the hospitals and health systems where they serve.
Mentorship is a key aspect of this fellowship program. Every fellow is paired with an executive-level mentor for guidance and coaching as the fellow plans and executes a yearlong capstone project. Projects address key issues and challenges affecting health care, such as access, affordability, equity, quality and safety.
Fellows who participated in past cohorts have made a significant impact at their organizations. They have led efforts to address workforce challenges, improve virtual care services and efficiency measures, help patients better manage chronic conditions and address the unique care needs of older adult patients.
If you're interested in expanding your knowledge and skills and making transformative changes at your hospital or health system, visit AHA.org to learn more about this competitive fellowship program. You also can nominate someone at your organization who shows promise as a future health care leader, or volunteer as a mentor. Fellowship applications are due March 31. As part of this program, The John A. Hartford Foundation is offering scholarships to several fellows who focus their capstone project on improving care for older adult patients.
The AHA fellowship offers an outstanding opportunity for rising hospital and health system leaders to build strong professional connections with a mentor and peer group for career development. This experience will energize fellows' day-to-day work and enhance their future growth as health care leaders.