Assess your digital capabilities to prioritize investments and strategy.
At a time when quick analysis and action is more important than ever, the American Hospital Association, in collaboration with the digital health innovation network, AVIA, is introducing a free new resource for its members - the AHA Digital Pulse - to help hospitals and health systems assess current digital capabilities and plan for the future.
AHA Digital Pulse is a self-assessment that helps your organization:
See where you stand in terms of digital readiness compared to your peers
Identify opportunities for improvement and focus
Explore the solutions and access the resources that can help you achieve progress
Collaborate with others who are facing similar challenges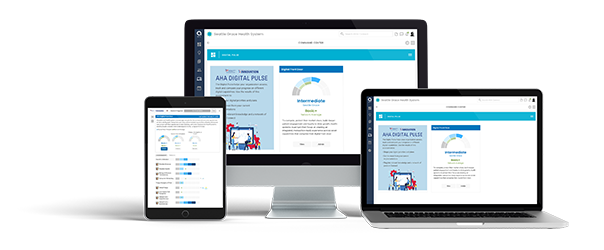 Login to AHA Digital Pulse
By clicking the "Login to AHA Digital Pulse" button, I agree that my personal information will be used as described in the AHA Pulse Privacy Policy. I also agree to the AHA Pulse Terms & Conditions.
NOTE: This resource is available to organizational members of the AHA.
AHA Digital Pulse is NOT supported on Internet Explorer. We recommend using Chrome, Firefox, Safari or Microsoft Edge.



---
Watch to Learn More:
How To Access
COVID-19 Digital Resources
Explore These Assessments
COVID-19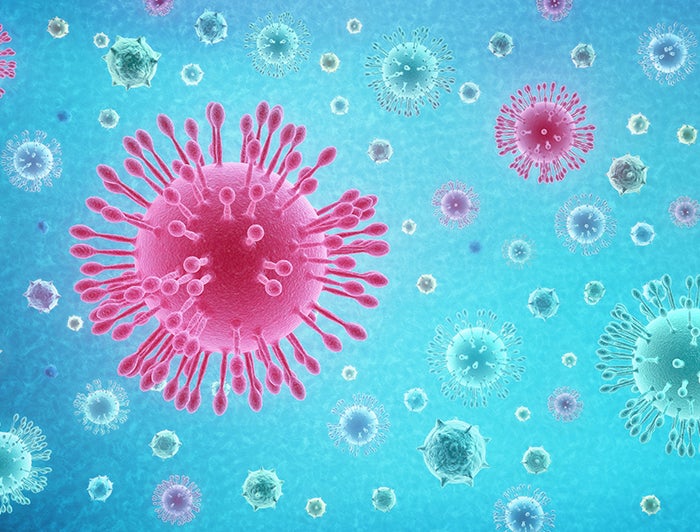 The COVID-19 pandemic requires healthcare providers to respond to a dynamic healthcare crisis swiftly, efficiently, and safely. As a result, providers are seeking to rapidly scale digital solutions to prevent the spread of the virus, allocate limited resources and care for the sick.
This Pulse, which should be completed by leaders from clinical, operations, and community relations areas, is designed to quickly aggregate and disseminate information about where health systems are acting and with what technology so shared learnings can be used immediately by others. The capabilities addressed in this Pulse were reported by the AVIA Innovation Network to be the most critical, urgent and effectively supported by digital solutions. They include:
Screening & triage
Virtual visits
Remote monitoring for surveillance and containment
Adapting care for non-COVID patients
Call center management
Capacity planning and preparedness
Remote work and teleconferencing
Mitigating supply shortages
Critical asset tracking and management
Patient and community communication
Patient Education
Addressing social needs
Digital Front Door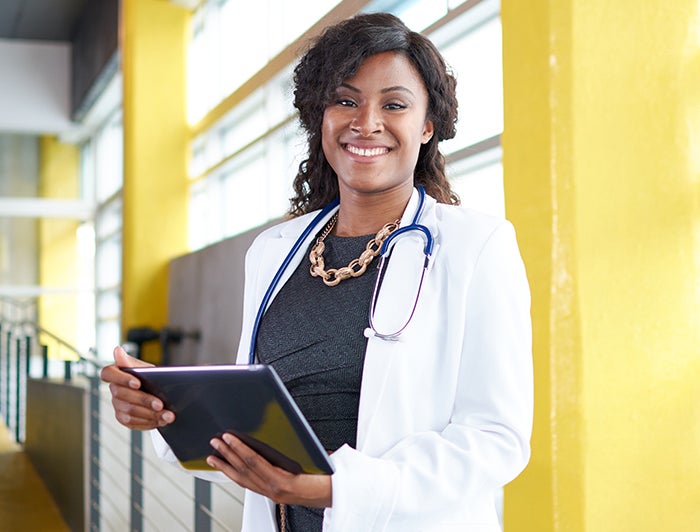 As patients increasingly use digital tools to make health care decisions, hospitals and health systems are escalating efforts to incorporate digital tools into their consumer engagement strategy. This Digital Pulse Assessment will guide your team through an evaluation of how effectively your organization has established a Digital Front Door for your patients. The assessment, which should be completed by staff from digital strategy, marketing and IT areas, will allow you to evaluate your capabilities including:
Provider directory
Ratings and reviews transparency
Virtual triage
Virtual visit – asynchronous
Virtual visit – synchronous
Provider search
Consumer scheduling
Low-acuity care navigation
Getting started is easy.
Begin your digital transformation journey here.

Instructions for registering for access to AHA Digital Pulse and assembling a team to complete the assessment.

Learn more about the benefits of using the AHA Digital Pulse to measure your performance and drive your digital strategy.

Answers to questions that may arise as you access and use AHA Digital Pulse.
Take a closer look
Join an informational webinar to learn more
We're hosting 45-minute informational webinar sessions 12:00-12:45pm Central Time over the next few weeks. Pick the date that works best for you.
Webinars will take place on the second Wednesday of the month.