UCLA first began offering TeamSTEPPS Master Training in 2013, utilizing a diverse team of interprofessional clinical and nonclinical facilitators from the Health System. Held within the UCLA Simulation Center, role-playing and simulation are used along with didactics and group discussions throughout the course. UCLA is home to Lean Six Sigma and Performance Excellence programs, which incorporate TeamSTEPPS skills into their training. UCLA Health has experienced several unit-based successes using TeamSTEPPS, most notably a reduction in Critical Care Transport Team response times.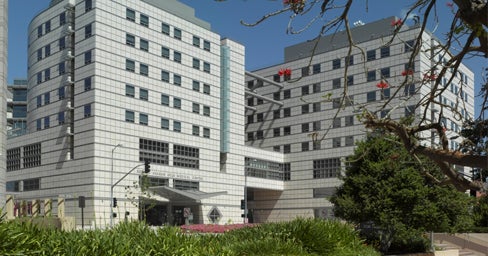 Course Details:
UCLA Simulation Center in the Learning Resource Center - Lower A Floor
700 Westwood Plaza
Los Angeles, CA 90095
8:00 AM – 4:00 PM each day
After you register, a welcome letter will be provided that outlines other logistical information including hotel recommendations in the area.
Key Faculty:
Randolph Steadman, MD, MS, Professor and Vice Chair (Anesthesiology/Internal Medicine)
Yue Ming Huang, EdD, MHS, Associate Adjunct Professor, TeamSTEPPS Program Manager, Education Director (Education)
Jason Napolitano, MD, Associate Clinical Professor & Assistant Dean (Hospitalist/Internal Medicine)
Edward Lee, MD, Assistant Clinical Professor (Hospitalist/Internal Medicine)
Leslie Carranza, MD, Assistant Clinical Professor (Obstetrics/Gynecology)
Karen Miotto, MD, Adult Psychiatry Chair (Physician Wellness)
Jennifer Zanotti, RN, MS, ACNP-BC, CEN, Ambulatory Nursing Clinical Nurse Specialist (Emergency Medicine Nursing)
William Taylor, MBA, Specialist, Performance Excellence (Organizational Improvement)
Johanna Klohn, JD, MPH, Chief Risk Officer (Risk Management/Litigation<)/li>
Robert McCann, PhD, Professor, UCLA Anderson School of Management (Communication)
Raphael Rose, PhD, Researcher and Associate Director, Anxiety & Depression Center (Psychology)
Clinton Coil, MD, MPH, Patient Safety Officer, Harbor-UCLA Medical Center (Emergency Medicine)
Cheryl Le Huquet, RN, MSN, NE-BC, Specialist, Performance Excellence (Organizational Improvement)
Raphael Rose, PhD, Researcher/Associate Director (Psychology)
Patricia Miller, RN, Esq., Litigation Manager (Risk Management/Litigation)
Debbie Suda, MSN, RN, Sr. Director, Mattel Children's & Women's Services
Sarah Petro, BA, Operations Manager, UCLA Simulation Center (Education)
Rukhsana Khan, MPH, Research Manager and Simulation Specialist, UCLA Simulation Center (Education)
Cory Soto, BS, CHSOS, CPhT, Simulation Specialist, UCLA Simulation Center (Education)
Kacey Borders, BA, Administrative Assistant III, UCLA Simulation Center (Education)
Nicole Robins, BS, Simulation Specialist, UCLA Simulation Center (Education)
Terrence Strader, BS, Simulation Specialist, UCLA Simulation Center (Education)
Ken Lay, MA, Manager, Standardized Patient Program (Education)
Samuel Wilkes, BA, Simulation Specialist/SP Trainer UCLA Simulation Center (Education)