Community Investment for Health
Place-based investment, otherwise known as community investment, helps create the social and physical environments that support community health over the long term. Hospitals and health systems are using this "anchor mission" strategy to address housing insecurity and other social determinants of health. As communities recover from the pandemic, it will be a useful strategy for reimagining and rebuilding a more equitable society at a scale that grants alone cannot achieve.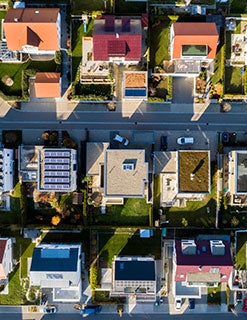 Blog
To Advance Health Equity, You Must Invest in Communities
This AHA Center for Health Innovation blog highlights six steps that hospitals and health systems can take to create an investment strategy to improve community health.
View
Please note that the list of resources on this page is not exhaustive. Additionally, the views expressed by external organizations do not necessarily reflect the views of the American Hospital Association.