Community Investment for Health
Place-based investment, otherwise known as community investment, helps create the social and physical environments that support community health over the long term. Hospitals and health systems are using this "anchor mission" strategy to address housing insecurity and other social determinants of health. As communities recover from the pandemic, it will be a useful strategy for reimagining and rebuilding a more equitable society at a scale that grants alone cannot achieve.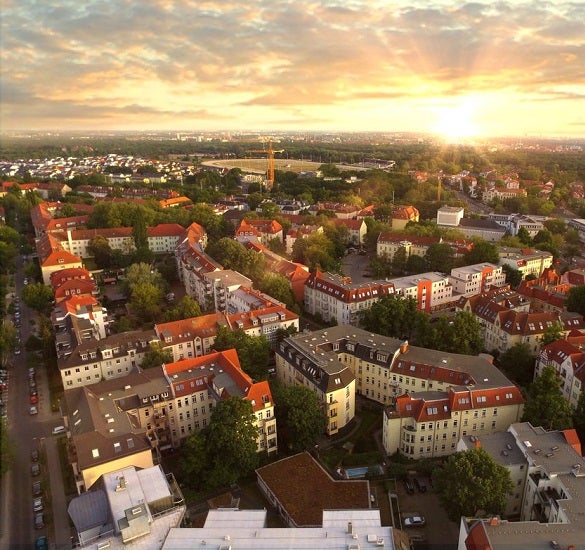 Media Series
Conversations with Senior Leaders
Health system leaders discuss why community investment is an important strategy for improving the health of individuals and communities. These health systems are working in partnership with their communities to accelerate existing efforts or develop new initiatives that improve individual and community well-being, advance health equity and create more resilient communities.
Watch the video series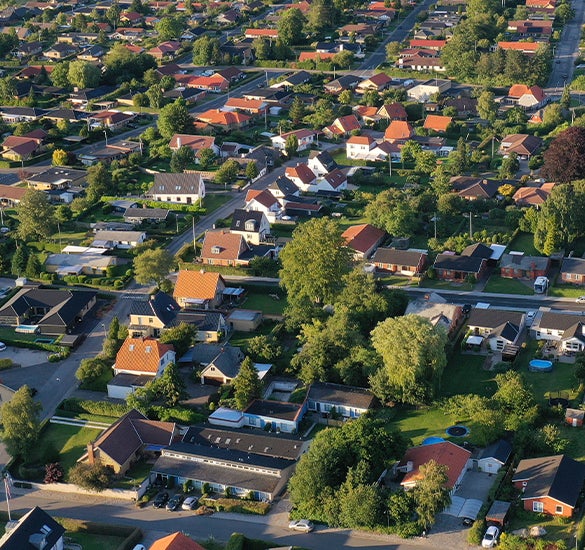 Report
Findings from Six Health Systems
Six health systems participated in a Center for Community Investment initiative designed to increase investment in affordable housing and other upstream activities intended to improve community health. This report summarizes findings from interviews with the participating health systems about:
aligning this work with organizational strategy and mission;
making the business case;
sustaining leadership engagement and;
integrating this work into the system's overall strategy;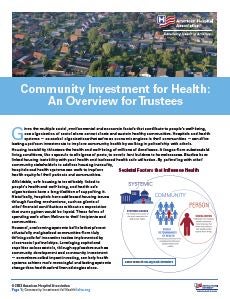 Community Investment for Health
Overview for Trustees
Includes discussion questions to help boards consider whether community investment to address societal factors, such as affordable housing, is a strategy their organizations may want to pursue or, if they are already involved, determine what steps their organizations might take to further advance their work.
Read more
Please note that the list of resources on this page is not exhaustive. Additionally, the views expressed by external organizations do not necessarily reflect the views of the American Hospital Association.