AHA Preferred Cybersecurity Provider
Connect to Quality Cybersecurity Providers
Hospitals and health systems have frequently been the target of high-impact ransomware attacks which disrupt patient care and risk patient safety. And now more than ever, America's hospitals face unprecedented threats from cyber adversaries, who — exploiting the strain placed on hospitals and health systems due to the battle against the COVID-19 pandemic -- seek to steal patient data and COVID-19 medical research.
In support of its mission to advance and protect health care in America and provide exceptional value for our members, the AHA has created a panel of a limited number of highly-reputable and qualified cybersecurity service providers to support AHA member hospitals and health systems with their cyber defense programs. The AHA Preferred Cybersecurity Provider (APCP) Program will assist AHA members by directing them to firms that provide exceptional value in terms of pricing and quality for cybersecurity services.
The offerings provided by the firms are only available to AHA member hospitals.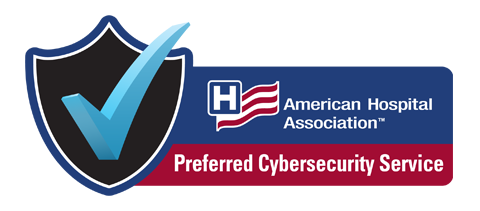 Connect with us
Want to learn more about APCP? Let's talk.
For help with Cybersecurity and Risk Advisory Services exclusively for AHA members, contact:
John Riggi
Senior Advisor for Cybersecurity and Risk, AHA
(O) +1 202 626 2272
(M) +1 202 640 9159