Age-Friendly Health Systems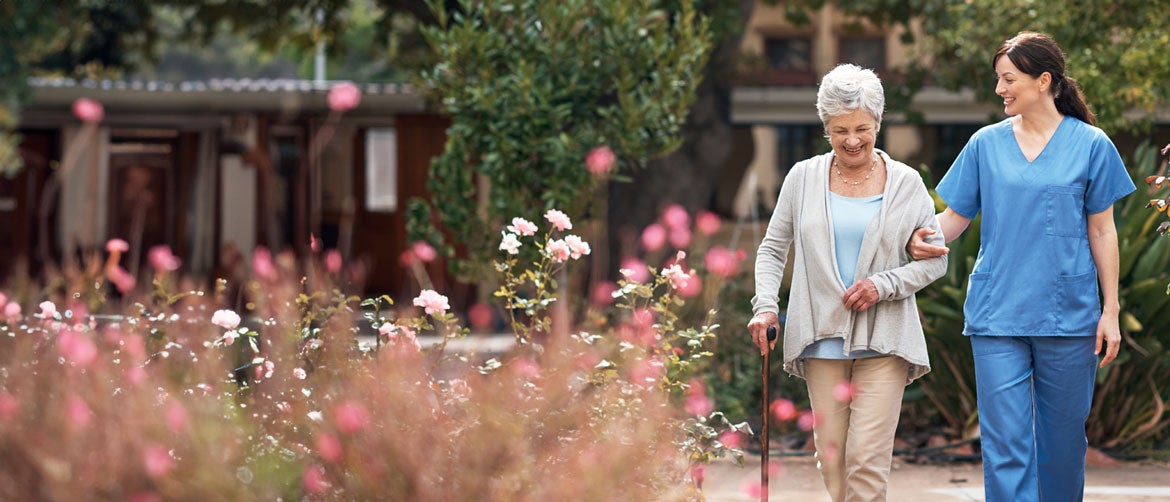 Join the AHA Action Community Convening Fall 2023
As part of the AHA Action Community, you'll participate in monthly webinars, have access to valuable coaching and resources, and connect with health care experts and peers. Participation in the Action Community is FREE.
Commitment Form to Join »
Transforming Health Care for Older Adults

To ensure older adults receive safe, evidence-based care focused on what matters to them, the AHA is working with partners and care teams as part of the Age-Friendly Health Systems movement.
Today, more than 3,000 care sites, including hospitals and health systems, ambulatory care, long-term care and post-acute care, have been recognized as Age-Friendly Health Systems.
Why become an Age-Friendly Health System?
Age-friendly health care is an urgent need. There are more than 54 million Americans age 65 or over, and that number is projected to climb to about 95 million by 2060.
Many older adults have more than one chronic disease and take multiple medications. Many individuals in this population of people live with uncertainty as they transition from living independently to reliance on others.
Delivering care based on the 4Ms Framework — what matters, medications, mentation and mobility — helps reduce readmissions, decrease length of stay and improve health outcomes for older adults
Age-Friendly Health Systems is an initiative of The John A. Hartford Foundation and the Institute for Healthcare Improvement (IHI) in partnership with the American Hospital Association and the Catholic Health Association of the United States (CHA).This work is part of the AHA's commitment to advancing health of all individuals at every life stage in communities across the country.
Enhancing Care for Older Patients with Age-Friendly Health Systems
Sonja Rosen, M.D., chief of geriatrics at Cedars-Sinai, shares updates on the organization's journey as an Age-Friendly Health System and describes a multidisciplinary approach to providing quality care for older patients amid workforce challenges. Rosen also discusses working with community partners to improve the health and well-being of older adult patients.
Improving Older Adult Care in the Geriatric Emergency Department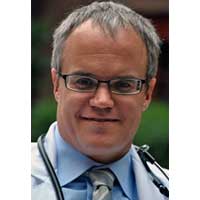 Kevin Biese, M.D., co-director of the division of geriatric emergency medicine at University of North Carolina Hospitals, talks about processes, education and community connections that help ensure older adults admitted to hospital EDs receive quality, patient-centered care.
The "4Ms" Framework
What Matters: Know and align care with each older adult's specific health outcome goals and care preferences including, but not limited to, end-of-life care, and across settings of care.
Medications: If medications are necessary, use age-friendly medications that do not interfere with What Matters, Mentation or Mobility.
Mentation: Prevent, identify, treat and manage depression, dementia and delirium across settings of care.
Mobility: Ensure that older adults move safely every day in order to maintain function and do What Matters.
An Age-Friendly Health System is one in which every older adult's care:
Is guided by an essential set of evidence-based practices (the 4Ms);
Causes no harms; and
Is consistent with What Matters to the older adult and their family.
Additional information and resources about the Age Friendly Health Systems Initiative and 4Ms Framework can be found at Institute for Healthcare Improvement.
Learn about AHA Action Community
Learn more about the AHA Age-Friendly Health Systems initiative and hear from hospitals about their age-friendly journey.
4Ms Framework for an Age-Friendly Health System

Rush Center for Excellence in Aging highlights using the 4Ms to create an Age-Friendly Health System.
What Is an Age-Friendly Health System?
Mary Tinetti, M.D., chief of geriatrics at Yale School of Medicine and Yale–New Haven Hospital, describes what it means to be an Age-Friendly Health System.
How the 4Ms Improve Care for Older Adults
This video from the John A. Hartford Foundation outlines how to provide the best care possible for older adults.