AHA Team Training Resources
New! Video-Triggered Teamwork Training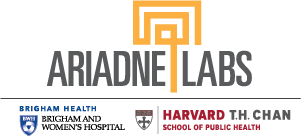 Teamwork and communication are important, teachable skills for health care professionals and improvement leads to providing better, safer patient care. Effective teamwork and communication doesn't happen automatically and the desire for professional development is often stymied by substantial barriers like time away from work and available resources. To help overcome these obstacles, Ariadne Labs and AHA Team Training have developed a training framework that is a practical method of simulation-based training in essential teamwork and communication skills. Video-Triggered Teamwork Training is an easy-to-use, out-of-the-box, resource-light solution that can be completed in an hour. This training will help your team identify key tactics for effective communication and promote application of these tactics in day-to-day work. Our training framework is composed of five parts: facilitator preparation, participant briefing, video scenario, small group discussions and learning reinforcement. This training is suitable for groups as small as three and as large as you like, so teams of all size can participate. All the materials you need to conduct your own training are available below. The training is also available as a self-paced course on Mighty Network, our online community platform. (Not yet a member of our Mighty Network? Join here!)
Training Resources
Materials to Help You on Your Journey
Understanding TeamSTEPPS Guide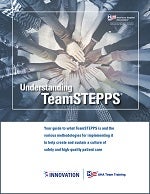 Our comprehensive TeamSTEPPS guide is available for download. Understanding TeamSTEPPS outlines what TeamSTEPPS is as well as various implementation methodologies based on different organizational goals and resources.
Also included in the guide are several case studies highlighting the work of different health care systems that are using TeamSTEPPS to create and sustain a culture of safety and to provide high-quality patient care.
TeamSTEPPS Pocket Guide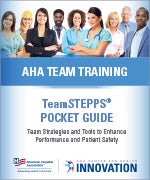 The NEW TeamSTEPPS Pocket Guide is here!
An essential, go-to resource, the Pocket Guide is a quick reference to TeamSTEPPS tools and principles. There are two easy ways to get your own Pocket Guide:
Download a free PDF version or Purchase a 10-pack in the AHA Online Store
Don't miss out on this must-have TeamSTEPPS item!
Research and Evidence to Support Team Training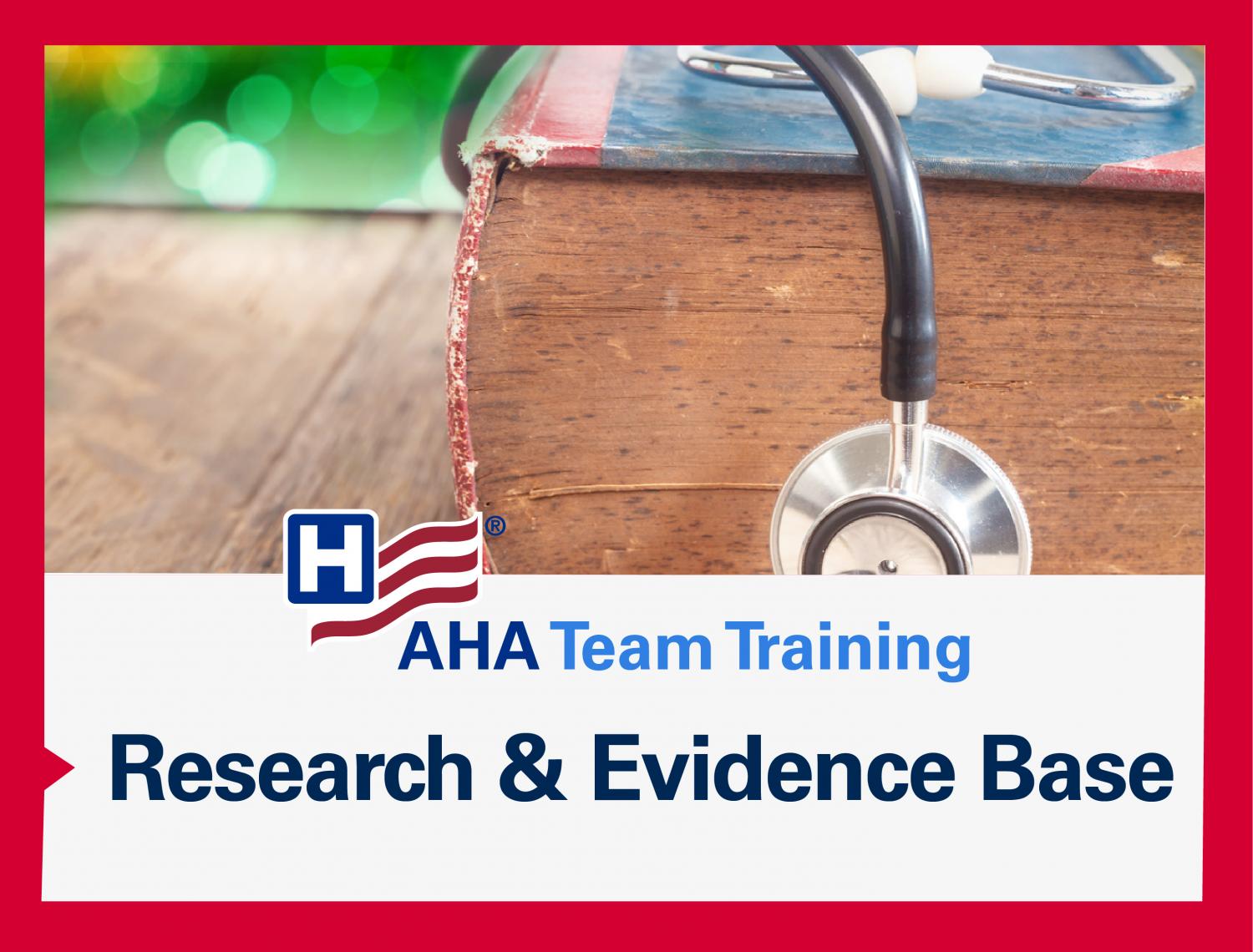 Check out our updated team training research and evidence base! We have catalogued peer-reviewed journal articles on TeamSTEPPS and other team training methodologies used by health care professionals across the United States as well as internationally. The research is broken up by specific settings of care, as well as evaluation efforts to quantify or quality impact. This is a great resource to utilize when collecting data in order to make a pitch to leadership and your peers!
About TeamSTEPPS and AHA Team Training
We've created a short document that provides high level information about our program and our flagship educational program. Download our PDF for a shareable summary of AHA Team Training and TeamSTEPPS.
AHRQ TeamSTEPPS Curriculum
A free version of the TeamSTEPPS curriculum is available from the Agency for Healthcare Research and Quality. The AHRQ curriculum includes materials for TeamSTEPPS 2.0 as well as versions of TeamSTEPPS developed for more specific health care environments, like office-based care, long term care and dental care, among other options.