Whenever a patient changes locations or caregivers, a handoff should take place in order to ensure a smooth transition of care. There are several tools and models out there that can help you make a successful handoff, but no matter which tool you use, there should be a concise yet thorough transfer of information with the opportunity to ask clarifying questions and confirm key details. Use a handoff tool to effectively transfer responsibility and accountability for a patient's care.
What is a Handoff?
See It In Action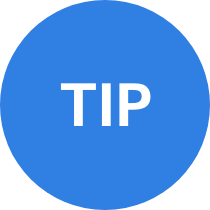 Keep this in mind....
When it comes to handoffs, consistency is key. Each organization should pick just one handoff tool to use throughout the facility and encourage everyone to implement it.
Question 1 of 2
Why might someone fail to confirm information or ask clarifying questions during a handoff?
Question 2 of 2
You're about to perform a patient handoff with someone who is already familiar with the patient and has overseen their care before.
How do you approach the handoff?
Put It Into Practice
Help Sam and Zoe with a patient handoff.
When you pick a tool to use for patient handoffs, let these principles be your guide.