At the end of the day, everyone wants to be part of an effective team that can guarantee the safety of the patients under their care. After all, patient safety isn't just one person's job—it's everyone's responsibility. When each person on the team practices Situation Monitoring and cultivates Situation Awareness through the TeamSTEPPS communication tools, the team can arrive at a Shared Mental Model where everyone has a shared understanding of what's going on and what needs to happen next.
What is Shared Mental Model?
See It In Action
Question 1 of 2
Casey, a nurse practitioner, is leading the team during an emergency.
A central line must be inserted into the patient and Casey is the most qualified team member for the task. She delegates leadership to Randy, who is new to the department.
Why is it important for Casey to hand off leadership at this point?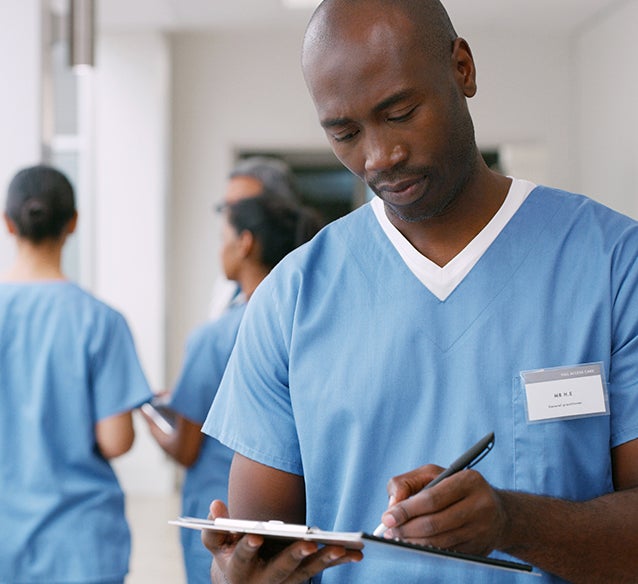 Question 2 of 2
What TeamSTEPPS tools can help your team get to a shared mental model?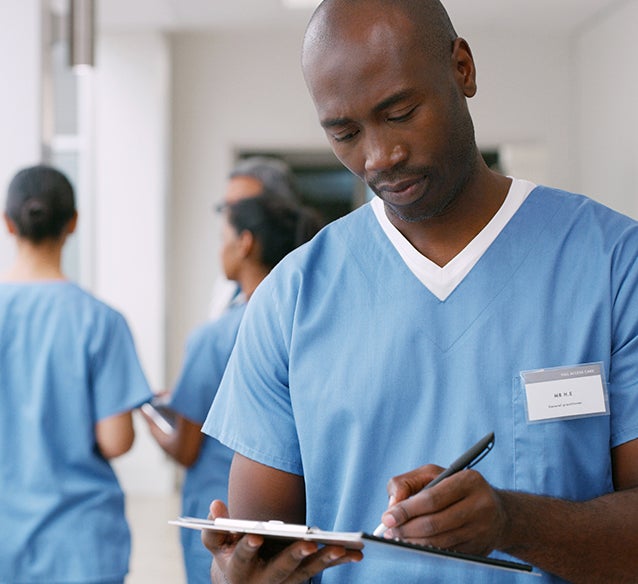 Put It Into Practice
Help this patient care team arrive at a shared mental model.
Each individual working towards a Shared Mental Model will result in a coordinated, successful team.