Master Training Course FAQs
What is TeamSTEPPS?
Team Strategies and Tools to Enhance Performance and Patient Safety (TeamSTEPPS) is an evidence-based set of teamwork tools designed to optimize team function, and ultimately patient outcomes. The Master Training Course is a 2-day in person course with an orientation to train-the-trainer utilizing games, scenarios and activities. This approach allows participants to experience and learn the TeamSTEPPS fundamental content, and provides established resources and the skills to create training strategies, events and learning experiences. This course is taught by, and produces, Master Trainers.
Who should attend a Master Training Course?
Everyone is welcome to attend a Master Training Course! Whether you are clinical or non-clinical, anyone who works in the health care field and is interested in improving teamwork and communication should attend. While individuals are welcome, we suggest attending with a team of three. We found that this helps in terms of support when returning home in addition to fostering innovation among team members.
What will I need to do to prepare for this course?
You/your team will be asked to complete pre-work before the course. You will receive this in your confirmation email. This pre-work allows the faculty the opportunity to get to know more about you and your organization ahead of time, allowing them to create a more tailored course to your organization's needs. It is estimated to take 30 minutes to complete. If you would like more information, please view our 20-minute onboarding webinar.
What will we be doing at the Master Training Course?
Day 1 will focus on the Fundamentals Course – It will introduce TeamSTEPPS and go through the first 7 modules. This will be learning the "what" of TeamSTEPPS.
Day 2 will focus on Training and Coaching — Workshops, interactive games, and a teach-back activity to help learners apply what they have learned. This will be learning and apply the "how" of TeamSTEPPS.
How many continuing education credits will I get?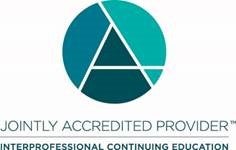 This course is designed for interprofessional health care teams, which may include: physicians, nurses, pharmacists, pharmacy technicians, allied health professionals, and other professionals working in a healthcare environment. All target audience members are eligible for 13 continuing education credits upon successful completion of this course. Statement of Joint Accreditation: In support of improving patient care, Duke University Health System Clinical Education and Professional Development is accredited by the American Nurses Credentialing Center (ANCC), the Accreditation Council for Pharmacy Education (ACPE) and the Accreditation Council for Continuing Medical Education (ACCME), to provide continuing education for the health care team.
What will my team take away from this course?
After this course you will receive a Master Training Certificate of Completion as well as 13 continuing education hours. Your team will have an opportunity to come up with an implementation and sustainment plan with the help of our faculty. You will also always have access to our national office after the course, we are here to help you every step of your TeamSTEPPS journey.
After we leave the training, how do we keep our momentum?
The AHA Team Training programs offers a variety of opportunities to not only train in TeamSTEPPS, but also to continue learning through various opportunities including:
Free monthly webinars
Site specific training and coaching opportunities
Long-term coaching relations