Team Training Resource Center
AHA Team Training proudly provides free resources to empower the field.
Whether you're looking to learn more about TeamSTEPPS, access training materials to use in your organization, or connect with like-minded health care professionals, we have something to help you.
Materials to Help You on Your Journey
TeamSTEPPS Video Toolkit
Provide communication tools for your team and better care for your patients with the new TeamSTEPPS Video Toolkit, a free resource brought to you by AHA Team Training and CDC's Project Firstline. The toolkit has been designed to help improve teamwork in health care and highlights nine of the most commonly used TeamSTEPPS tools. Each tool follows a thoughtfully-designed sequence that brings TeamSTEPPS to life using relatable scenarios, critical thinking prompts, and best practices examples in an engaging learning experience. This out-of-the-box resource is an excellent facilitation tool for training all levels of staff and busy team members.
Explore the Toolkit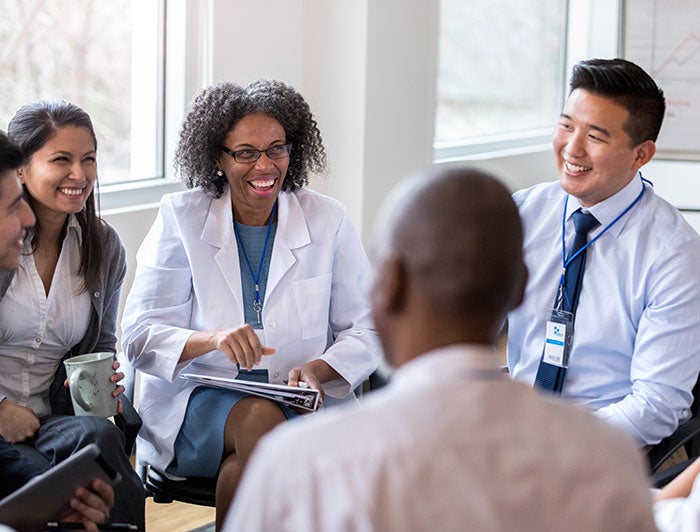 Explore our free webinar library with over 70 options
covering TeamSTEPPS, patient safety, and more!