Northwell Health is driven by a patient/family centered philosophy. Northwell Health implemented TeamSTEPPS to fulfill their vision of building a culture of safety as a foundation for daily practice. The versatility of TeamSTEPPS as an evidence-based strategy for creating transformational or incremental changes also led to the use of TeamSTEPPS for continuous improvement.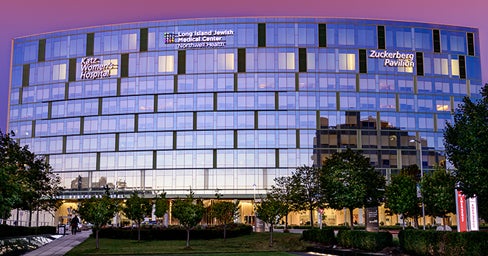 Northwell Health was an early adopter of TeamSTEPPS in 2007, and over the past 10 years has implemented, spread and sustained TeamSTEPPS via a rapid, structured, and systematic approach across the health system's entire continuum which included 22 hospitals, 3 long-term care facilities, ambulatory care and clinical sites, a home care network, emergency care services and information services. To date, more than 42,000 Northwell Health employees have been trained in TeamSTEPPS. This patient safety model has been successfully implemented and sustained through integration with the health system's care delivery model.
The two day Master Training Course provided at Northwell Health offers an in-depth process for implementation and sustainment of TeamSTEPPS. Course participants will have the unique opportunity to dialogue with an interprofessional panel of implementation and sustainment experts.
Course Details:
Please note that this center will hold trainings in both New Hyde Park, New York and New York City, New York. See below for details:
May 14-15, 2018
Northwell Health Institute for Nursing Training Center
420 Lakeville Road, Room 21, Lower Level
New Hyde Park, NY 11042
8:00 AM - 4:30 PM each day
July 9-10, 2018
Northwell Health Midtown Manhattan
130 East 59th Street, Executive Board Room (16th floor)
New York City, NY 10022
9:30 AM - 5:00 PM each day
After you register, a welcome letter will be provided that outlines other logistical information including hotel recommendations in the area.
Key Faculty:
Fran Babiss, Ph.D., OTR/L, Coordinator of Evidence-Based Practice and Customer Experience, South Oaks Hospital.
Kevin R. Bock, M.D., M.H.C.D.S., Associate Chief Medical Information Officer (Internal Medicine, Pediatric Critical Care Med, Pediatrics).
Madeline M. Fricke, M.P.S., RN, Manager, Nursing Initiatives (Critical Care, Telemetry, Med Surg, Primary Care, Psychology, Leadership, Education).
Catherine Galla, M.S.N., RN, CENP, Vice President, Nursing Initiatives (Operations, Project Management, Leadership, Critical Care, Informatics).
Michael B. Grosso, M.D., FAAP, Senior Vice President for Medical Affairs and Chief Medical Officer, Huntington Hospital.
Denise Mazzapica, M.S.N., RN-BC, Manager, Nursing Initiatives (Med Surg, Primary Care, Leadership, Education).
Myrta Rabinowitz, Ph.D., RN-BC, Manager, Nursing Initiatives (Med Surg, Nursing Education, Nursing Research, Pulmonary Rehabilitation, Leadership, Wellness).
Lily Thomas, Ph.D., RN, FAAN, Vice President, System Nursing Research (Research, Education, Leadership, Nephrology).