MetroHealth is a large, public health system consisting of a Medical Center and 32 Community Health Centers located throughout Greater Cleveland. In 2016, the MetroHealth staff provided care to more than 28,000 inpatients, delivered 2,900 newborns, recorded nearly 1,000,000 visits in our outpatient centers and responded to more than 107,000 visits to our emergency department. In addition to the clinical services offered, MetroHealth is an affiliate of Case Western Reserve University (CWRU) School of Medicine and is a center for medical research and education, with all active staff holding CWRU faculty appointments.
As of this date, MetroHealth has implemented TeamSTEPPS in our Emergency Department, Trauma Unit (Level I Designation), Surgical Intensive Care Unit, Burn Unit, Trauma Unit, Medical Intensive Care Unit, Operating Rooms, Post Anesthesia Care Unit (PACU), Labor and Delivery, Neonatal Intensive Care Unit (NICU), Postpartum Unit, Physical Medicine and Rehabilitation, Geriatrics and Palliative Care, Pediatrics, Family Medicine, Internal Medicine, Neurology, Social Work and our Outpatient Medical Satellites. In addition, we have trained all of our Administration and Foundation staff, as well as finance, information systems, Human Resources, and Marketing and Communications. Overall, we have trained approximately 6,800 of our 7,500 staff. Our goal is to complete training by early 2018. It is important to note that "training" is not our objective, but a change in the MetroHealth culture.
Master Training courses offered at MetroHealth's Regional Training Center are led by an interprofessional team. Participants are paired up with a MetroHealth Master Trainer from a similar background during the implementation module to provide one-on-one coaching.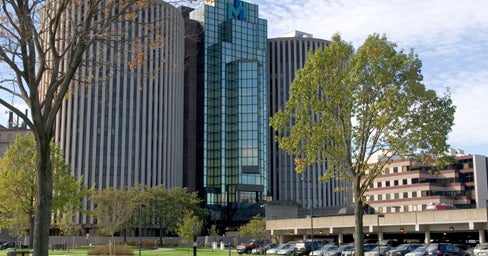 Course Details:
Global Center for Health Innovation
1 St. Clair Ave NE
Cleveland, OH 44114
8:00 AM – 4:00 PM each day
After you register, a welcome letter will be provided that outlines other logistical information including hotel recommendations in the area.
Key Faculty:
Robert L. Smith, PhD, Assistant Professor, Director, Medical Staff Assistance Program and TeamSTEPPS (Psychology)
Julie Albers, President, MetroHealth Union, AFSCME Local 3360 (Respiratory Therapist)
Ann Marie Anderson, RN, Infection Control Specialist (Quality)
Marcie Becker, MEd, Medical Director, Graduate Medical Education and International Affairs
Gary Clark, MD, MMM, Professor, Vice Chair; Associate CMO/Education (Physical Medicine and Rehabilitation)
Geoff Petranek, BSN/S.A.N.E trained, Nurse Manager, Pediatrics (Pediatrics)
Jackelyn Csank, EMT-P, MEP, BA, Manager, Simulation Center (Medical Simulation)
Sheryl Feeney, BSN, RN-BC, Nursing Professional Development Specialist
Wayne Forde, MD, Assistant Professor (Family Medicine)
Tracey Galvin, MSN, RN-BC, Nursing Professional Development Specialist
Joseph Golob, MD, Assistant Professor; Director, Hospital Patient Safety and Surgical ICU (Trauma/Critical Care)
Kimberly Hatch, Graduate Medical Education Program Assistant
Susan Hutchinson, TeamSTEPPS Specialist
Jay Koren, RN, BSN, Manager of Clinical Informatics (Ambulatory)
Thomas Noeller, MD, Associate Professor, Medical Director, Simulation Center (Emergency Medicine)
Kristen Palcisco, APRN (Ambulatory Medicine)
Maria Podmore, MPA, BSN, RN, Director of Ambulatory Clinical Ops (Medical Operations)
Michael Smalheer, EMS-I, BS, Paramedic (Medical Simulation)
Sarah Spengler, MS, Organization Effectiveness Specialist (Organizational Development/Adult Education)
Jillian Malleo, BSN, RN, Nurse Manager, Specialty Care (Specialty Care)
Kevin Ortner, Director of Transformation OPS/ Transit
Tina Lining, Sr. Inclusion Specialist
Margarita Diaz, Mgr, Health Equity Initiatives
Denise Lesniak, Coordinator Medical Education
Anastasia Webb, LPCC-S, LICDC, CEAP, Director of Employee Assistance Program
Ann Fiorta, RN
Joseph Karban, Nuclear Medicine Tech
Angel Bellisario, Systems Analyst II