About AHA Team Training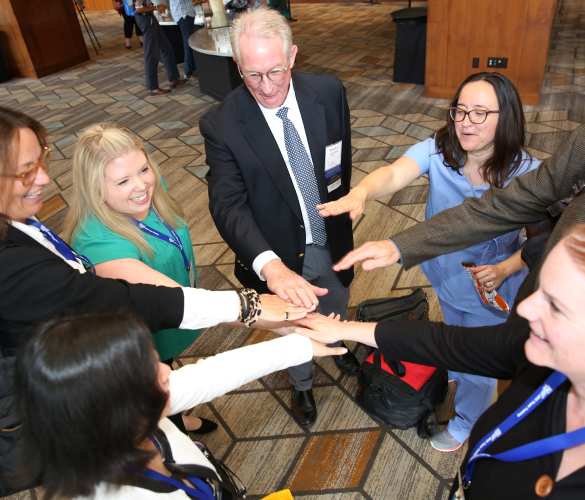 Our Vision
A society of healthy communities who partner together through teamwork and communication to reach their highest potential for health.
Our Mission
To foster a TeamSTEPPS movement that transforms teams of experts into an expert team. AHA Team Training educates, convenes and shapes hospitals, health systems and other related organizations to provide better team-based care.
Spread and Transformation of TeamSTEPPS
From 2011-2017, the American Hospital Association (AHA) managed the Agency for Healthcare Research and Quality (AHRQ) National Implementation of TeamSTEPPS®. After the federal program ended in September 2017, the AHA committed to continuing their support of the TeamSTEPPS movement and AHA Team Training was officially launched. Our program strives to transform teams of experts into expert teams, helping them improve process and outcomes as well as patient and staff satisfaction. We partner with interprofessional faculty currently working in the field that understand real life challenges and know the opportunities for success.
The AHA Team Training program has six elements to help foster the continued use, spread and transformation of team training and TeamSTEPPS.
Stay in the Loop
Join Our Mailing List
Get updates and announcements about AHA Team Training educational offerings, special events, exclusive resources and other news.