Tulane School of Medicine
The Tulane team is led by members of the Tulane School of Medicine but includes Master Trainers from multiple organizations around New Orleans. This New Orleans based team has trained healthcare professionals from 3 international countries and 41 U.S. states for a total of 1,446 Master Trainers through 2018. Tulane University has more than 20 Master Trainers, with 9 key instructors who teach multiple times each year for the local healthcare student education, AHA Team Training Program, the Louisiana Hospital Engagement Network, and private contracts in New Orleans and around the country. The team's Master Trainers come from multiple disciplines and from the Tulane School of Medicine, Tulane Medical Center, Touro Infirmary, University Medical Center, Louisiana State University Health Sciences, and Delgado Charity School of Nursing.
Courses take place inside the Tulane Center for Advanced Medical Simulation and Team Training, which is located in the Tulane Murphy Building on the University's downtown health sciences campus.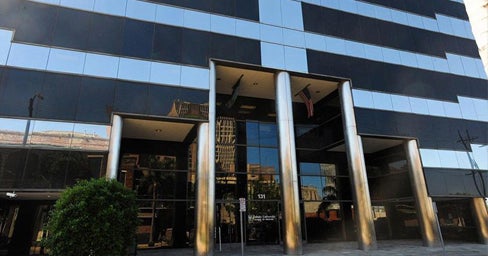 Course Details:
Tulane Center for Advanced Medical Simulation & Team Training
Tulane Murphy Building, Downtown Health Sciences Campus
131 S. Robertson St
3rd Floor Classrooms
New Orleans, LA 70112
After you register, a welcome letter will be provided that outlines other logistical information including hotel recommendations in the area.
Key Faculty:
Jennifer Calzada, MA, MPH, Director for the Tulane Center for Advanced Medical Simulation & Team Training, Tulane School of Medicine
Chayan Chakraborti, MD, FACP, FHM, Vice Chair for Education, Course Director for Medicine Clerkship, Associate Professor of Medicine, Tulane School of Medicine
Amy Cook-Waldrup, RN, EMS Liaison, Touro Infirmary
John Cook, JD, Senior Risk Manager, University Medical Center New Orleans (yes, Amy and John are related - brother and sister!)
Kevin Krane, MD, FACP, Vice Dean for Academic Affairs, Director of Team Training, Professor of Medicine, Tulane School of Medicine
Cathy Lazarus, MD, FACP, Associate Dean for Student Affairs & Records, Professor of Medicine, LSU-HSC and Tulane School of Medicine
John Paige, MD, FACS, Professor of Clinical Surgery, Director of Wound Care, LSU Health Sciences, School of Medicine
Rita Preiksaitis, RN, BSN, Nurse Education Manager, Tulane University Hospital & Clinics
Mary Trosclair, RN, MN, Coordinator of Simulator Lab, Professor of Nursing, Charity School of Nursing – Delgado Community College