TeamSTEPPS Master Training (Virtual)
Our virtual TeamSTEPPS Master Training course will teach participants all the TeamSTEPPS tools and principles - what they are, how to use them, and how to take them back to your organization. Participants will also gain skills and resources for training and facilitating a TeamSTEPPS rollout to create meaningful and lasting culture change. This reimagined TeamSTEPPS Master Training virtual course is specifically designed with busy health care leaders in mind, combining weekly interactive workshops with highly flexible self-paced learning over a 9-week period. Special emphasis will be placed on project-based learning and faculty development, to guide participants through the creation of an actionable training plan, specific to their organization's needs and opportunities.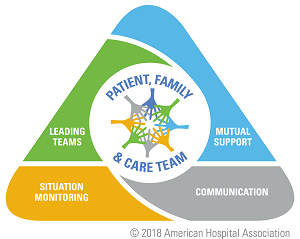 Attending our TeamSTEPPS Master Training virtual course has great benefits:
Learn from your peers. This course is taught by clinical and non-clinical colleagues who do this work every day and find value in it. You'll receive access to coaching support from expert faculty and a private online community platform so you can stay connected with peers long-term.
Build internal capacity within your organization. You'll finish the course with a suite of tools and skills to develop your training/rollout plan and make your team more efficient and able to provide better care for patients. As a Master Trainer, you will also leave with facilitation tools to build capacity within your program and expand your team.
Improve value in health care. Build the leadership skills needed to improve quality outcomes, staff satisfaction and patient experience.
Course Schedule and Overview
This course begins on September 13, 2021 and concludes on November 17, 2021.
The virtual course design is based on several guiding principles: 1) health care professionals need access to flexible learning options that work with busy schedules; 2) live online workshops should be focused on active learning – engaging directly with faculty and peers and learning how to apply tools and skills to a variety of situations; and 3) knowledge transfer is most effective when participants can immediately apply what they learn to their work.
Over the course of 9 weeks, participants will be introduced to TeamSTEPPS tools and principles through short self-paced interactive learning modules. Alongside these modules, participants will be guided and supported in project-based learning for the development of their own TeamSTEPPS rollout. In this highly interactive course, participants will learn the foundational skills to assess their organization's needs, engage with colleagues and build ownership within their organizations. On Wednesdays, participants and faculty will come together for a live workshop to review, apply, share and collaborate.
Self-Paced Learning

Live Workshops*

Week One - Welcome and Onboarding
September 13-17, 2021

Course Orientation and
Introduction to TeamSTEPPS

Wednesday, September 15, 2021
1:30-3:00pm ET

Week Two - Define Your Team, Find Your Why
September 20-24, 2021

Team Dynamics and Engagement

Wednesday, September 22, 2021
1:30-3:00pm ET

Week Three - TeamSTEPPS 101: Individual Skills
September 27 - October 1, 2021

Effective Communication
Principles and Skills

Wednesday, September 29, 2021
1:30-3:00pm ET

Week Four - TeamSTEPPS 201: Team Skills
October 11-15, 2021

Situation Monitoring, Shared Mental
Models and Leadership/Teammanship Principles

Wednesday, October 13, 2021
1:30-3:00pm ET

Week Five - TeamSTEPPS 301: Conflict Skills
October 18-22, 2021

Mutual Support and
Conflict Resolution

Wednesday, October 20, 2021
1:30-3:00pm ET

Week Six - I Have My Why, Now Tell Me How
October 25-29, 2021

Education Basics and
Methods of Engagement

Wednesday, October 27, 2021
1:30-3:00pm ET

Week Seven - Building Your TeamSTEPPS Champions
November 1-5, 2021

Influencing Change, Defining
Roles, Preparing a Plan

Wednesday, November 3, 2021
1:30-3:00pm ET

Week Eight - Formalizing Your Master Trainer Development Plan
November 8-12, 2021

Work Week for Development Plan

Wednesday, November 10, 2021
1:30-3:00pm ET

Week Nine - Where Do I Go From Here?
November 15-17, 2021

Avoiding Common Pitfalls and
Resources for Support

Wednesday, November 17, 2021
1:30-3:00pm ET
*All live workshops will be held on Zoom. If you are unable to attend the live session, a recording will be made available to you. However, please note that recordings will only include main room presentations and discussions. Any small group work done in breakout rooms during the Zoom calls will not be recorded.
Registration
Registration for our autumn session is not yet open. To receive alerts for this and future courses, sign up for our email list.
The registration fee is $650 per person. This fee includes access to course materials, continuing education credits and a TeamSTEPPS Master Trainer certificate. There are no requirements to attend this course although it is recommended for participants to enroll with 2-3 team members if feasible. For teams of 3 or more attending the same course, we offer a team discount of $75 off each person's registration. To get the team discount, please email teamtraining@aha.org to receive instructions before registering. To pay by invoice, please complete the Invoice Request Form and email it to teamtraining@aha.org to receive instructions before registering.
Substitutions, Cancellations and Refunds
If you registered for a course but can no longer attend, you may send a substitute, by emailing teamtraining@aha.org. If you must cancel entirely, your request for a refund — minus a processing fee — must be made in writing to teamtraining@aha.org no later than 10 business days prior to a course. Refunds will be processed within two weeks of the request. Cancellations made within 10 business days of a course will not be eligible for a refund. In the unlikely event that AHA Team Training cancels a course due to low enrollment, public health concerns, natural disasters or unforeseen weather conditions, commercial or financial circumstances, or any other foreseen or unforeseen event, AHA Team Training will provide a refund for registration costs but is not responsible for non-refundable items such as airfare and hotel costs.
Additional Meeting Details
Who Should Attend
Everyone is welcome to attend the virtual course! Whether you are clinical or non-clinical, anyone who works in the health care field and is interested in improving teamwork and communication should attend. The course is taught by an interprofessional faculty team who will ensure that course examples and discussions are relevant and useful to participants from all backgrounds and levels of experience.
This course is best suited for those with little to no previous TeamSTEPPS exposure who will be actively working on training and implementation in their organization.
Who are they?
Registered nurses, advanced practice registered nurses, physicians, physician assistants, technicians, pharmacists, medical or dental residents/interns, pre-professional students and non-clinical professionals including those in academia, quality, administrative and patient safety
Where do they come from?
Hospitals and health systems (including medical offices and clinics), pre-professional academic institutions, ambulatory care facilities, nursing homes, skilled nursing facilities, acute long-term care hospitals, governmental agencies, military treatment facilities, associations and non-profits
Course Format and Learning Objectives
The format for this course includes:
Self-paced learning which will introduce new topics and concepts through interactive learning modules
Live workshops where our faculty will review key concepts, facilitate opportunities to practice what you have learned and problem-solve with you and your peers
Project-based learning designed to help you focus on a challenge or change project and follow a stepwise process to develop an actionable implementation plan
Peer-to-peer learning through live discussions and online/interactive comment sections with participants from around the country
This course will cover the following learning objectives:
Identify common communication and teamwork related challenges in health care
Learn the TeamSTEPPS tools and how they can help to overcome communication and teamwork related challenges
Analyze how the TeamSTEPPS tools can be effectively implemented in the health care setting
Practice the use of TeamSTEPPS tools and strategies in practical scenarios and exercises
Construct a plan to teach, coach, measure and implement the TeamSTEPPS tools
Time Commitment and Technical Requirements
The amount of time to be dedicated to this course each week includes:
Approximately 1 hour for self-paced learning (modules, online discussions, etc.)
One 90-minute live workshop session on Zoom, led by our faculty
Any time you choose to dedicate to working on your change project – as this process is completely self-paced, determined by personal goals and highly variable between participants, there will be no continuing education credit offered for these activities
In order to effectively participate in the course, attendees will need to join AHA Team Training Mighty Network, our online community platform. Our Mighty Network is where participants will have access to all course materials and be able to connect with both course faculty and fellow learners. More details on how to use our Mighty Network will be provided after registration.
Faculty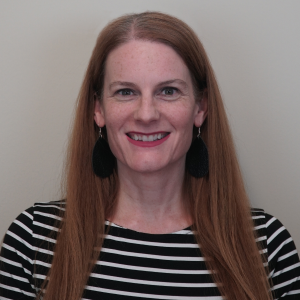 Farrah Leland, JD
Associate Director
WWAMI Institute for Simulation in Healthcare (WISH)
University of Washington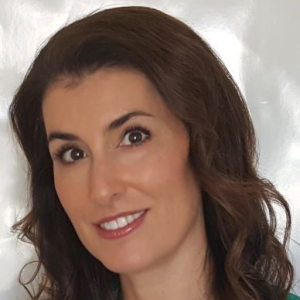 Tonya Martino, RN, BSN, ND
Clinical Director of Team Performance
WWAMI Institute for Simulation in Healthcare (WISH)
University of Washington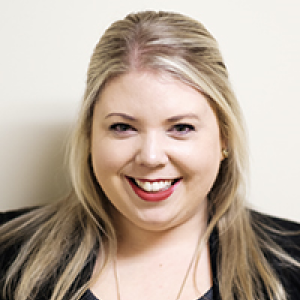 Megan Sherman, MAEdHD
Associate Director
WWAMI Institute for Simulation in Healthcare (WISH)
University of Washington
Continuing Education Credit
Participants will earn 19.5 credits by attending the course and completing all CE requirements. CE credit is provided by Duke University Health System Clinical Education & Professional Development. They are accredited by the American Nurses Credentialing Center (ANCC), the Accreditation Council for Pharmacy Education (ACPE) and the Accreditation Council for Continuing Medical Education (ACCME).