Monthly Webinars
AHA Team Training regularly hosts no-cost webinars, featuring TeamSTEPPS and other team training, leadership and communication related topics.
Our webinars are generally held every second Wednesday of the month and the topics are as diverse as our presenters. We feature an interdisciplinary mix of experts from the field who are tackling real world challenges and sharing practical takeaways to help you move toward solutions. Register for our upcoming webinars below.
Looking to reach clinical, quality, and operational leaders influencing workforce and staffing solutions? Learn more about AHA Team Training webinar sponsorship!
Access recordings and slides from our previous webinars
Upcoming webinars
BONUS SPONSORED WEBINAR!
Tuesday, April 4 at 1:00 pm ET (12:00 pm CT, 11:00 am MT, 10:00 am PT)
Blood cultures are the gold standard test for the diagnosis of blood stream infections (BSI), including sepsis. However, false-positive results due to blood culture contamination can affect the test accuracy, resulting in unnecessary and prolonged antibiotic treatments for patients and extended hospital stays.
The Clinical and Laboratory Standards Institute (CLSI) benchmark for blood culture contamination is 3%; however, in 2022, CLSI established a 1% goal with best practices for contamination rate. Several studies have proven that education on best practice techniques alone won't achieve and sustain this new goal and the question remains – how does a hospital collectively come together to challenge the status quo for improved patient care quality and outcomes?
Join this webinar to hear how this was accomplished at a community-based hospital that championed change and achieved a 94% reduction in blood culture contamination rates within 90 days. Learn about the identified tactics for success following the principles of a high reliability organization (HRO) and using an evidence-based technology, the Steripath® Initial Specimen Diversion Device®, and how similar methods may be applied at your hospital.
Learning Objectives:
Review the recent national movement toward a 1% or less blood culture contamination goal and the critical step every hospital should make to achieve sustained reductions in blood culture contamination
Discuss the importance of a multi-disciplinary, team-based approach along with evidence-based best-practice techniques and technology to realize sustainable improvements in blood culture quality
Identify the principles of a high reliability organization (HRO) and how they can be applied within a hospital to optimize patient outcomes
Speaker:
Carleen M. Merola, DNP, RN, TCRN, PCCN
Nursing Director, Critical Care, Ascension Seton Williamson
Continuing Education:
We will not be offering any continuing education credit for this sponsored webinar.
Sponsored By:

Wednesday, April 12 at 1:00 pm ET (12:00 pm CT, 11:00 am MT, 10:00 am PT)
In this presentation, the speaker will use personal narrative, audience response, and visually stimulating PowerPoint slides to provide an exploration of the psychology of shame and an overview of his research on shame in medical learners. He will discuss strategies that institutional leaders can use to advance shame resilience, shame competence, and shame sensitive practice in health care, with the ultimate goals of transforming health care culture, optimizing patient safety, and supporting clinician well-being and self-concept development.
Learning Objectives:
Define and differentiate shame and guilt and describe why this distinction matters
Outline potential triggers, contributing factors, and effects of shame in health care trainees and professionals
Describe specific identity processes implicated in shame experiences
List specific strategies for advancing shame resilience, competence, and sensitive practice in health professions education
Speaker:
Will Bynum, MD, PhD
Associate Professor of Family Medicine, Duke University School of Medicine
Continuing Education:
Participants will earn 1.00 Joint Accreditation credit hour for this webinar by completing all CE requirements. CE credit is provided by Duke University Health System Clinical Education & Professional Development. They are accredited by the American Nurses Credentialing Center (ANCC), the Accreditation Council for Pharmacy Education (ACPE) and the Accreditation Council for Continuing Medical Education (ACCME).
In order to qualify for credit, you must have an active Duke OneLink Account and watch the webinar live. If you do not have a Duke OneLink account, please follow these directions to set up your account and confirm your mobile number (both steps are required). Please note this is a one-time set-up and you may use your account for all future AHA Team Training webinars.
BONUS SPONSORED WEBINAR!
Wednesday, April 26 at 1:00 pm ET (12:00 pm CT, 11:00 am MT, 10:00 am PT)
Hospitalization can as serve a key educational opportunity. It was in this spirit that every hospital in America banned smoking a generation ago, helping patients and their families to quit. Like tobacco habits, food habits play major roles in the risk of cancer, heart disease, and other health conditions, and hospitals that model healthful food choices help their community stay healthy into the future. In 2017, the American Medical Association developed new hospital food guidelines, aiming to engage hospitals in the effort for better nutrition to fight cancer and cardiovascular disease. This webinar will outline the importance of these guidelines and practical steps for implementation.
Learning Objectives:
Understand the role of nutrition in disease prevention, management, and reversal
Learn how menu changes can be made in the hospital setting
Gain tools for effectively communicating the importance of nutrition to patients
Speakers:
Neal Barnard, MD, FACC
President, Physicians Committee for Responsible Medicine
Anna Herby, DHSc, RD, CDE
Nutrition Education Program Manager, Physicians Committee for Responsible Medicine
Samantha Morgenstern, MS, RD
Senior Director of Nutrition Services-Acute Care, Sodexo
Mercedes Redwood, MS, RD
Assistant Vice President for Management Services, NYC Health + Hospitals
Continuing Education:
The George Washington University School of Medicine and Health Sciences will designate this live activity for a maximum of 1 AMA PRA Category 1 Credit™. Physicians should claim only the credit commensurate with the extent of their participation in the activity.
This program has been submitted for approval by the Commission on Dietetic Registration for 1 Continuing Professional Education Unit (CPEU).
This nursing continuing professional development activity was submitted for approval to the Virginia Nurses Association, an accredited approver by the American Nurses Credentialing Center's Commission on Accreditation.
Sponsored By: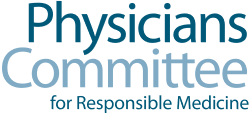 Sponsorship
Sponsor a Webinar and Showcase Your Organization!
Each AHA Team Training webinar tackles a timely topic aimed at helping health care organizations provide safer team-based care. Sponsoring a webinar provides access to over 1,000 health care team leaders from across the care continuum. You'll reach clinical, quality, and operational leaders who are key decision makers influencing staffing solutions and workforce education. Learn more about our audience profile, potential topics and sponsorship benefits.